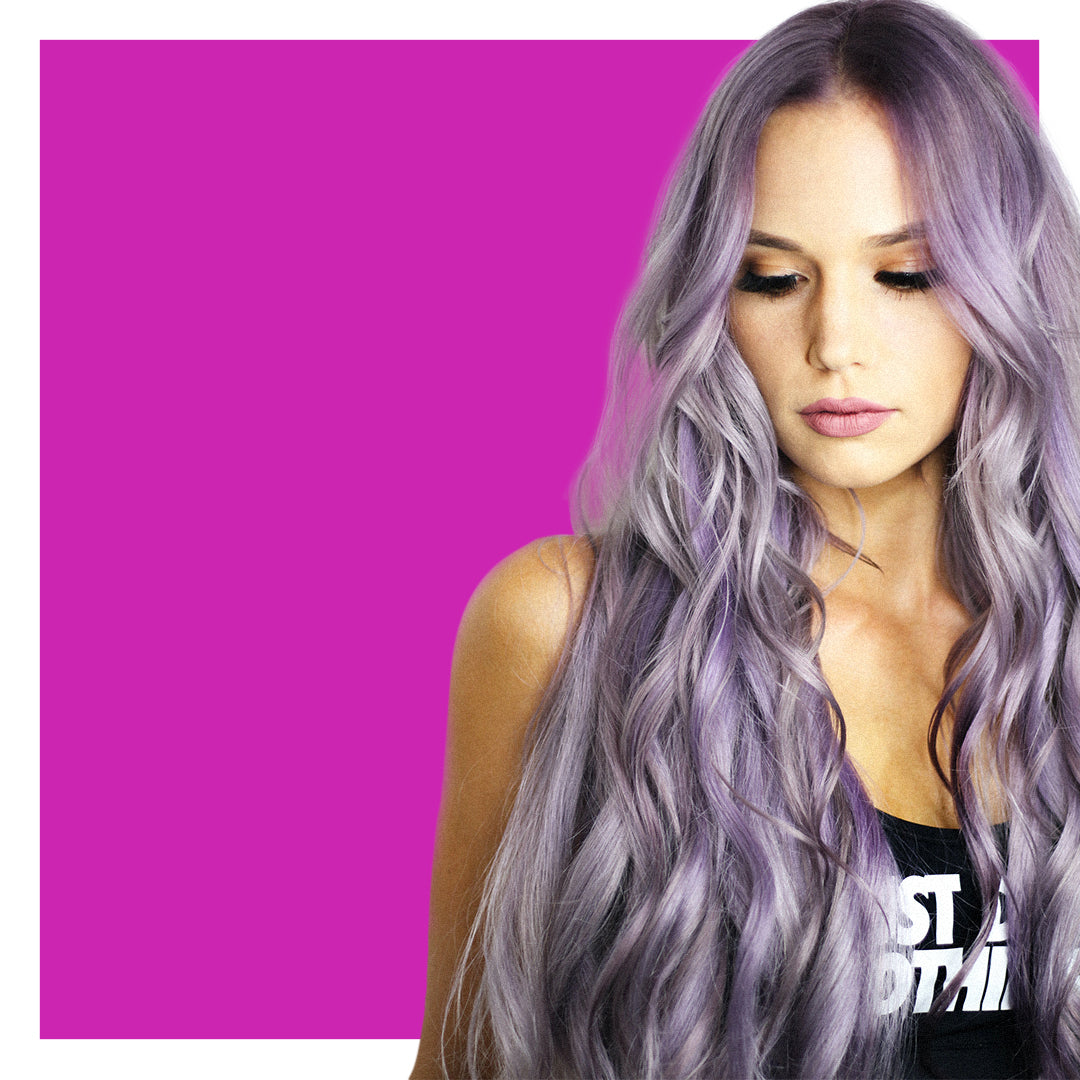 April 8th 2021
3 Simple Hairstyles That Will Blow 'Em Away
What if we told you creating a killer hairstyle does not need to be time-consuming? Whether you're heading out to the beach, the office, or a night out, these simple hairstyles can take your look from basic to Wicked in minutes.
What if we told you creating a killer hairstyle does not need to be time-consuming? Whether you're heading out to the beach, the office, or a night out, these simple hairstyles can take your look from basic to Wicked in minutes.
Picture-Perfect Pony
No matter the season, a picture-perfect pony is always in style. For a simple, yet bold look, elevate your traditional high pony into a bubble ponytail. Trust us, while it may look intricate, it's as easy as 1-2-3 (or however many sections you'd like to add depending on your length).
Follow these simple steps:
Flip your locks and gather them at the top of your head.

Pick the ideal height for your pony, and then use a comb or brush to create a smooth, tight look on top (now's the time to get rid of any unflattering bumps).

Be sure to secure it tightly with a hair tie that won't damage your hair. Use some product to keep down flyaways if necessary.

Starting from the top, go down a few inches, and use another hair tie (preferably one that's clear or blends nicely with your hair color). Keep repeating in even sections.

To add more volume, use two hands to slowly pull some of the hair out to the sides. The more you pull, the more of a "bubble" you will get in each section.
For bigger hair vibes, start by putting the top layer of your hair into its own tie on top. Then take the under layers and gather them into another ponytail underneath. Finally, gather all hair and follow the remaining steps to complete the look pictured below.
Badass Braids

Become a braided baddie with this next simple hairstyle. Keep it more casual with one braid down the middle of your head, or turn things up a notch with pigtail braids. Double French Braids are easy to nail and create one of our favorite festival looks. If you're in between shampoos, this is a great trick to disguise it. Badass braids are one of the best hairstyles for dirty hair. They also come with another perk. When done tightly, they last well beyond the day of styling. Now isn't that the true definition of effortless?
Follow these simple steps:
Start by brushing out your hair.

Divide your hair evenly with a part down the middle.

Split each half into three sections starting at the top of your head, and initially work your way down with a traditional braid.

After you've done this a few times (two times is usually the sweet spot), start adding the outer section of your hair (closest to your face) to the strand being moved to the center.

Keep repeating until there is no more hair left to incorporate on that side of your face.

Once you get to the bottom of your neck, continue with a traditional braid.

Repeat on the opposite side.
Want to level up your locks? Try an inside-out French Braid, also known as a Dutch Braid. Instead of crossing on top of the middle strand while braiding, go underneath the middle section for this reversed look. This is one of our fave simple hairstyles for long hair.
Flowing and Glowing

Wouldn't it be a dream to wake up with envy-inducing waves? Here's how to make that dream a reality AND give your hair a break from the heat.
Follow these simple steps:
Brush out your hair and allow it to air dry a bit so it's only slightly damp.

For tighter waves, create a three-section braid down the center of your back, starting from the nape of your neck. Fasten with a hair tie.

For looser waves, twist only two pieces of hair into a "rope" braid that goes all the way down to the ends. Keep the bottoms loose as well. You can do a few sections, or keep it all in one.

Once your hair is completely dry (sleeping on it overnight can do wonders), take out the braid(s). Be sure to use a spray for long-lasting hold.

 
Looking for easy hairstyles for short hair? Section it while damp, and create small twisted buns (try to stick with 2 or 3-inch sections max). Fasten each bun with a bobby pin to avoid creases from hair ties while they're air drying. When dry, take them down, arrange to your preference, and apply product to keep those stunning waves in place.
Ready to upgrade your everyday hairstyles? Check out our DIY Clip It and Band It Extensions. No need for style experience with these clip in or halo extensions to boost volume or add length. Both sets can be applied in minutes. Plus, for the entire month of April, we're giving you Buy 1, Get 2 perks on all Swatch It samples, so you can pick the perfect match for your mane. Get it, girl.