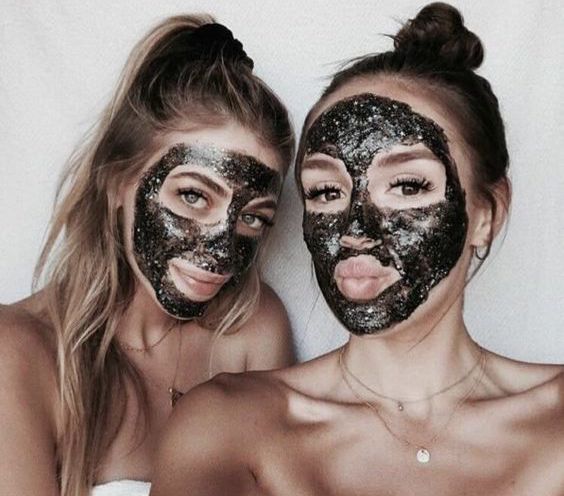 October 10th 2020
6 At Home Spa Essentials.
Don't you just love a nice spa day? It has amazing benefits for your hair, skin, and overall wellness. We know you're out there trying to make real change in the world, we see you girl, and we also know how tiring that can be. 
With everything going on in the world right now there are still a few hair salons, nail salons, and spas that are still closed. It's a good time to learn about how to bring a true pampering experience to your home. You know, try to get into that zen zone and recharge for what lays ahead. 
Below we're hooking you up with 6 affordable at home spa essential suggestions that will make you feel like a million bucks!
Aromatherapy Candle
We can't even imagine a spa day without a candle. We're a little bit obsessed with Hidden Crystal Candles. You get to indulge in a relaxing aroma such as lavender while also being able to keep the crystal after you're done burning it. Many people believe crystals enhance wellness, healing, & spiritual growth. This Amethyst one is divine at only $22.  
Ice Roller
Soothe those aches and make that skin look good too. An Ice Roller is like the meta version of a Jade Roller. It can be used on your face and eyes for puffiness, relieve migraines, and also provide pain relief if you're sore from working out or an injury. Trust us, it's totally worth it and will only run you about $22. 
Robe
Every successful spa day needs a cozy robe for you to lounge in. We recommend something with a little bit of fleece or terry cloth to absorb water just in case you're a little wet from taking a bubble bath (which you totally should). Robes are nice because you don't have to wear anything underneath if you choose not to and you will feel totally liberated. A can find a nice robe for about $20-$35.
Bath Salts
Speaking of taking a bubble bath, you need to use bath salts too! While bubble baths may be soothing to look at, bath salts can actually be beneficial for your body. While you can find some amazing bath salts for under $10, if you want to step it up a notch we like this Pursoma Digital Detox - Bath Treatment Natural Sleep Aid. This bath salt means business. It increases blood circulation, relaxes stiff joints, and relieves cramps, and of course softens your skin with great ingredients such as algae for $34.
Skincare Mask
No spa night would be complete without some good skincare. Make sure you're stocked up on some face masks that you can use on this magical night that will target some skincare issues you may be facing. We love the Versed Look Alive Hydrating Plumping Face Mask. It's amazing for making your skin feel moisturized and rejuvenated with ingredients like smoothing rose hip seed oil and hydrating aloe leaf juice. For $9.99 it comes with 12+ applications. Did we mention it's clean, cruelty-free, vegan?
Hair Mask
Good hair care should be a daily thing which means we will absolutely not skip it on spa night. In fact, this is when you should give your hair a little TLC. The Manuka Honey & Yogurt Hydrate + Repair Protein-Strong Treatment by Shea Moisture is a must try! This masque treatment is powered by reparative proteins and butters, in a nutrient-rich strengthening cream to naturally reinforce and revitalize over-processed, abused hair fibers, while reducing breakage up to 76%. Crazy! Your locks will walk away with ultimate shine, moisture, and look healthier than before. 
There you have it ladies. The ultimate spa day! You will wake up the next morning feeling invigorated and ready to take on new challenges.  Who said there's no rest for the wicked? 
Thoughts? Drop them in the comment box below.