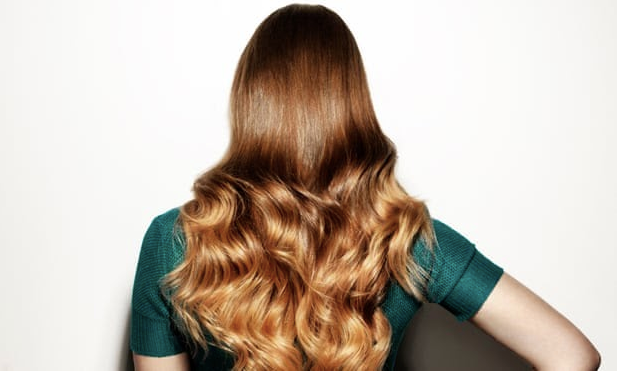 January 23rd 2020
At Home Hair Hacks You Can Do In Minutes.
Check out our 3 easy at home hair hacks you need to try asap! 
They will have your locks looking radiant in no time. 
Hair care is so very important. Having hair that looks and feels good is something we often day dream of. Proper hair care takes time and we know you're busy out there being a boss, building your empire, conquering the world, go get it honey! It's hard to have time to make it to the salon as often as you deserve and get the treatment your hair needs from a professional but don't worry, we've got you covered. Here are 3 easy at home hair hacks you need to try asap! They will have your locks looking radiant in no time. You'll thank us later when the compliments start rolling in. 
Organic Coconut Oil For Hair Hydration
Imagesource: essensedesigns.com
Coconut oil is the holy grail when it comes to beauty and this includes your hair. It's rich in Vitamin E and ideal for deep moisture and nourishment. It also helps reduce protein loss. 
If your hair is dry from styling tools or hair dye, apply 2-4 tbsp of Organic Coconut Oil once a week for 30 minutes and proceed to wash regularly. Once you make this a habit get ready to say buh-bye to dry, unhealthy hair. 
Olive Oil And Mayonnaise For Shine 
Imagesource: home.bt.com
Your dull hair hero! We know what you're thinking, Olive Oil And Mayonnaise are things that go in my sandwich, but guess what? They're great for your hair too. 
Mix 1 cup of mayonnaise and 1 tsp of extra virgin olive oil into a bowl. Dampen your hair with a water spray bottle. Coat the mixture into your hair starting from the roots and cover your hair with a plastic cap for 30 minutes. Wash it out with shampoo, conditioner, and you're done! As an added bonus you can consider added 1-2 eggs. Egg contain biotin, B vitamins, and minerals–all of which benefit hair. The nutrients in these products will revitalize your hair and we promise it will shine like it was born to. 
Chamomile Tea For Lighter Hair
Imagesource: healthline.com
 Did someone say spill the tea? Chamomile Tea is a great way to lighten your hair naturally without damaging effects. This method works best for blondes, brunettes will notice a subtle brightening as well which adds beautiful dimension to your hair. 
Steep five tea bags in 2 cups of hot water and allow the mixture to steep until cool. Remove the tea bags and rinse your damp, shampooed and conditioned strands with the mixture. Do not rinse the tea out. Let your hair air dry. The chamomile will keep working as it dries.
There you have it. 3 hair hacks you can try in the comfort of your own home with items you probably already have in your kitchen. The results will leave you with hair you feel confident about and you'll be able to strut down the streets with a fierce and healthy mane. 
Do you have any At Home Hair Hacks you live by? Share them in the comment box below.