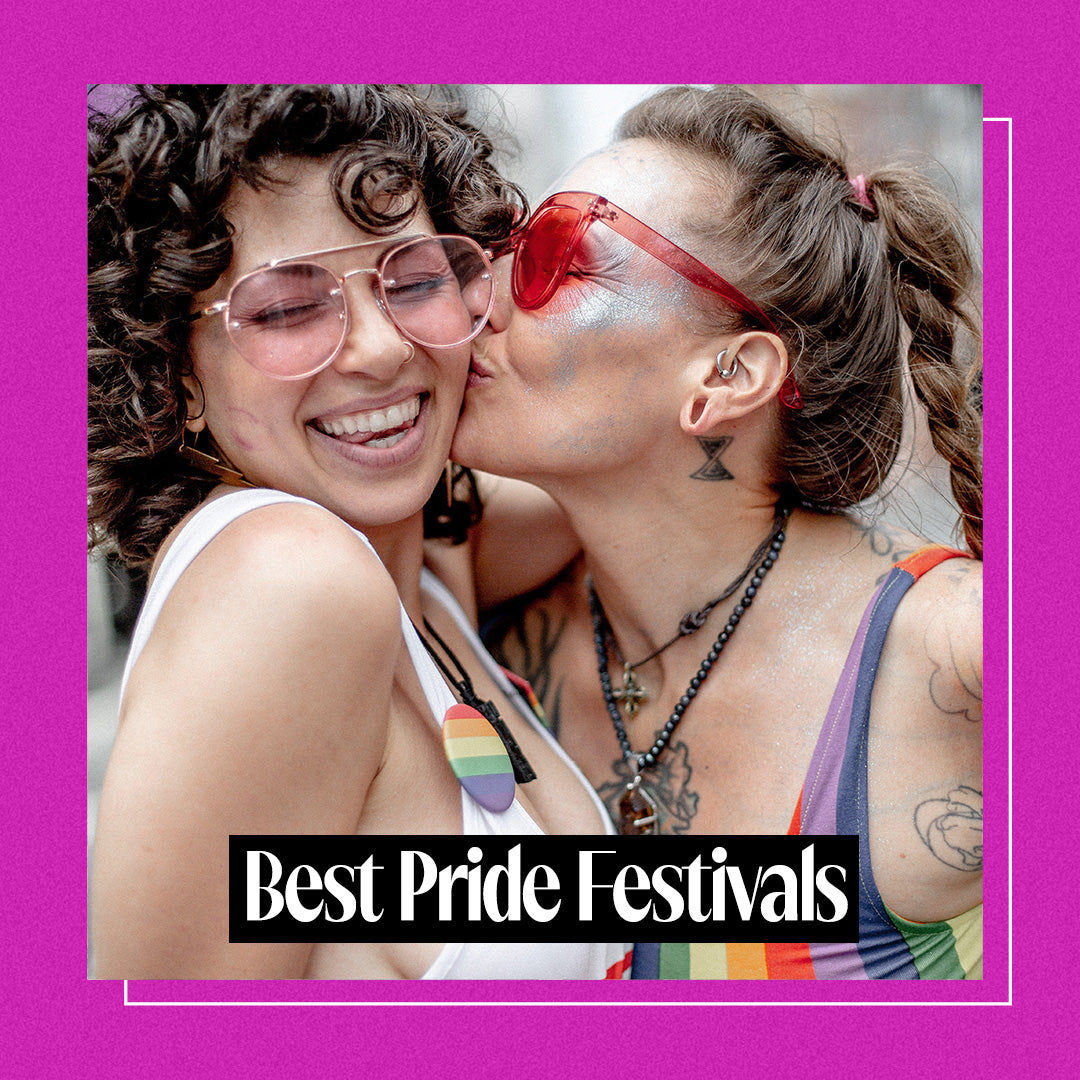 June 16th 2022
Best Pride Festivals
We've put together the ultimate
 

pride month calendar
 showcasing this month's must-visit Pride parades and festivals. Join us in celebrating and supporting the LGBTQI+ community in their continued fight for equality, inclusion, and justice. 
Hello June, and happy Pride Month! 
We've put together the ultimate pride month calendar showcasing this month's must-visit Pride parades and festivals. Join us in celebrating and supporting the LGBTQI+ community in their continued fight for equality, inclusion, and justice. 
But before we get into the list of best pride festivals for 2022, let's take a shine a light on the history of Pride Month. 
The History of Pride Month
On June 28, 1969, a police raid of the Stonewall Inn, a NYC bar popular with the LGBTQI+ community, escalated into riots that lasted for five days. When patrons saw bar employees getting arrested, they confronted law enforcement. They saw this as an attack on the LGBTQI+ community. The incident ultimately led to a much larger movement of protests against the discrimination of LGBTQI+ individuals, kickstarting a movement to fight for their rights. The first official Pride March took place in NYC in 1970 – exactly one year after the riots, and is now celebrated around the world in various ways.
You may be wondering, when's pride month in my city? You'll typically find most celebrations in June to honor the Stonewall Riots. However, some cities choose to celebrate pride month with parades and festivals during other times of the year when the climate is better in their city. 
There are many incredible organizations and resources where you can learn more about the history of pride month and present-day experiences from the LGBTQI+ community. Some of our faves include:
A Wicked Pride Month Calendar 
Looking for the best pride festivals and celebrations? No need to search "pride festivals near me" or "pride festivals 2022," because we've created a list of North America's can't-miss pride festivals that are totally worth the trip, no matter where you live! 
Key West Pride
Key West, Florida: June 1 to 5
Celebrate pride on a legendary tropical island known for its laid-back style and its open and accepting atmosphere.
Provincetown Pride
Provincetown, Massachusetts: June 3 to 5
The third annual Pride celebration highlights what Provincetown has always been known for: LGBTQI+ awareness, empowerment, and diversity.
LA Pride
Los Angeles, California: June 10 to 12
LA Pride, also known as the LA Pride Festival and Parade, is an annual LGBTQI+ pride event that takes place in West Hollywood, California.
Chicago Pride Fest
Chicago, Illinois: June 18 to 19
The Chicago Pride Fest® is an iconic street festival that features live music, drag shows, games, a parade, and more. It's a celebration of diversity and the LGBTQI+ community on Halsted Street.
Pride Toronto
Toronto, Canada: June 24 to 26
Pride Toronto is one of Canada's premier arts and cultural festivals and one of the largest parades of its kind in North America. 
San Francisco Pride
San Francisco, California: June 25 to 26
This year's theme, "Love Will Keep Us Together," is meant to celebrate a sense of return and shared presence.
Nashville Pride
Nashville, Tennessee: June 25 to 26
Nashville Pride is the largest LGBTQI+ event in Tennessee. The 2022 festival is in downtown Nashville at Bicentennial Capitol Mall State Park.  
Denver PrideFest
Denver, Colorado: June 25 to 26
The 2022 Denver PrideFest promotes the heritage and culture of the LGBTQI+ community of Colorado. It typically draws more than 450,000 attendees over two days, making it the largest Pride event in the Rocky Mountain Region.
Seattle Pride
Seattle, Washington: June 25 to 26
Seattle Pride is one of the oldest of its kind in the country and has been coloring the city streets each summer since 1974.
Show Your True Colors 
We hope you'll visit some of these stops on our pride month calendar and always feel inspired to show your true colors. At Wicked Roots, we always encourage self-expression and creativity. We've even had some of our awesome baddies dye our extensions rainbow colors to embrace their individuality. Are you going to any of these festivals? Let us know in the comments below!