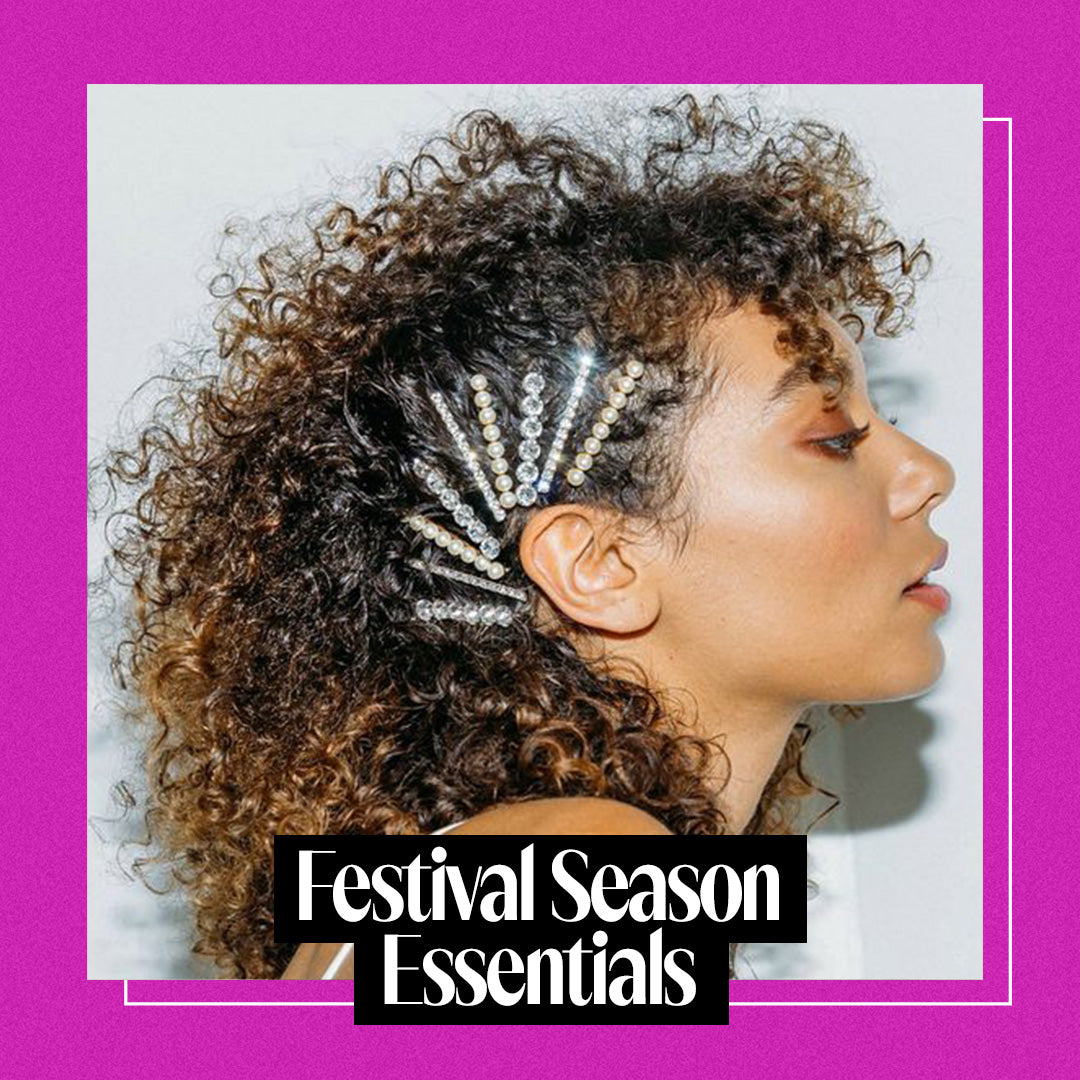 June 1st 2022
Festival Season Essentials
Festival season is among us! Stand out from the crowd with our top festival essentials and must-have accessories.
Summer's right around the corner and you know what that means — festival and concert season! Hit up the group chat and hype your squad because it's time for fun fashion, fab food, and all-night dancing.
We know festival season is supposed to be all about the music, but let's be honest. It's also all about those moments that make it to our IG feeds. You won't want to forget these festival essentials that'll make your experience one to remember!
Make sure you stand out from the crowd with top our picks for festival essentials and must-have accessories.
Belt Bag
Ah, the trusty fanny pack. Loved by moms in the 90s, the fanny pack (or belt bag, which sounds infinitely cooler, right?) is now a staple in the festival world. How else can you carry all your stuff safely and securely when you're swimming in a sea of people? Wear your belt bag on your hip or around your shoulder for easy access. 
Fashion Tape
Stash some double-sided sticky tape in your bag to keep your flowy festival tops and plunging necklines in place. (Our Wicked Roots Tight Squeeze fashion tape works wonders!) This super convenient tape will avoid any wardrobe malfunctions while you're dancing your heart out.
Comfy Kicks
Do yourself a solid and please — please! – wear shoes you can brave the elements in. You'll be on your feet all day and sprinting from one stage to the next to catch your fav band so definitely leave the flip-flops and heels at home. Sneakers, slip-ons, or any closed-toe shoes are your best and comfiest option. 
Trendy Headwear
Headbands of all kinds are making a comeback and are a great way to add some extra flair to your hair. You can wear a stylish hat that doubles as sun protection or a classic flower crown — one of the OG fashion festival essentials. If you're looking for a more boho-chic vibe, you can try a headscarf and play around with patterns. Hair clips are also a new trend that everyone will love.
Wicked Roots Hair Extensions
Don't forget your most important festival accessory — your hair! After all, it makes up 90% of your selfie. With Band It or Clip It, you can add length and volume to your hair in minutes, so your Insta feed is filled with flawless tresses. Sounds like a perfect photo op if you ask us.
Best Festivals of the Summer
Once you've got your festival essentials ready, now it's time to decide which festivals are on your list. Whether you're going for your favorite artists, trying to spot some celebrities or vibe out with your friends, there's a festival for everyone this summer. Here are a few of the most iconic festivals not to be missed!
Governor's Ball NYC (3 Days)
When: June
Location: New York City, NY
Genre: Hip hop, R&B, pop, electronic spectrums
Governor's Ball Music Festival is back for its 11th year, and fans are ready for yet another epic line-up. With the festival against the iconic New York City skyline, the vibe is always electric in the city that never sleeps. This year's star-studded line-up includes Halsey, J. Cole, and Kid Cudi. 
Bonnaroo Music and Arts Festival (4 Days)
When: June
Location: Manchester, TN
Genre: Pop, alternative rock, indie rock, hip hop, R&B
This festival might be in Tennessee, but it's anything but a country music festival! Just an hour and a half outside of Nashville—the Music City itself. Plan a girl's trip down south and enjoy live music plus the experience of festival life. Recent headliners of the festival include The Killers, Post Malone, Foo Fighters, U2, Childish Gambino, Red Hot Chili Peppers, and Lizzo. This festival is known for its impressive history and lineup to cover a wide range of music tastes.
Lollapalooza (4 Days)
When: July
Location: Chicago, IL
Genre: Hip-hop, electronic, alternative rock, pop, punk
City-dwellers, this one's for you! Located in the historic Grant Park right in the heart of Chicago, this festival will take you to new heights in the middle of the concrete jungle. Expect big-name acts similar to past headliners such as Blink-182, Arctic Monkeys, Vampire Weekend, Twenty One Pilots, Lil Wayne, Miley Cyrus, and Megan Thee Stallion. Enjoy a city break with urban festival fashion and plenty of music to keep the energy going all weekend long!
Now that you've gathered your crew, decided on a festival, and prepared your arsenal of
festival essentials
, you're totally ready to sing your heart out, make unforgettable memories, and rock your
Wicked Roots extensions
. Tag us on social this summer using #WickedRootsFam — let's see those
cute festival hairstyles
!