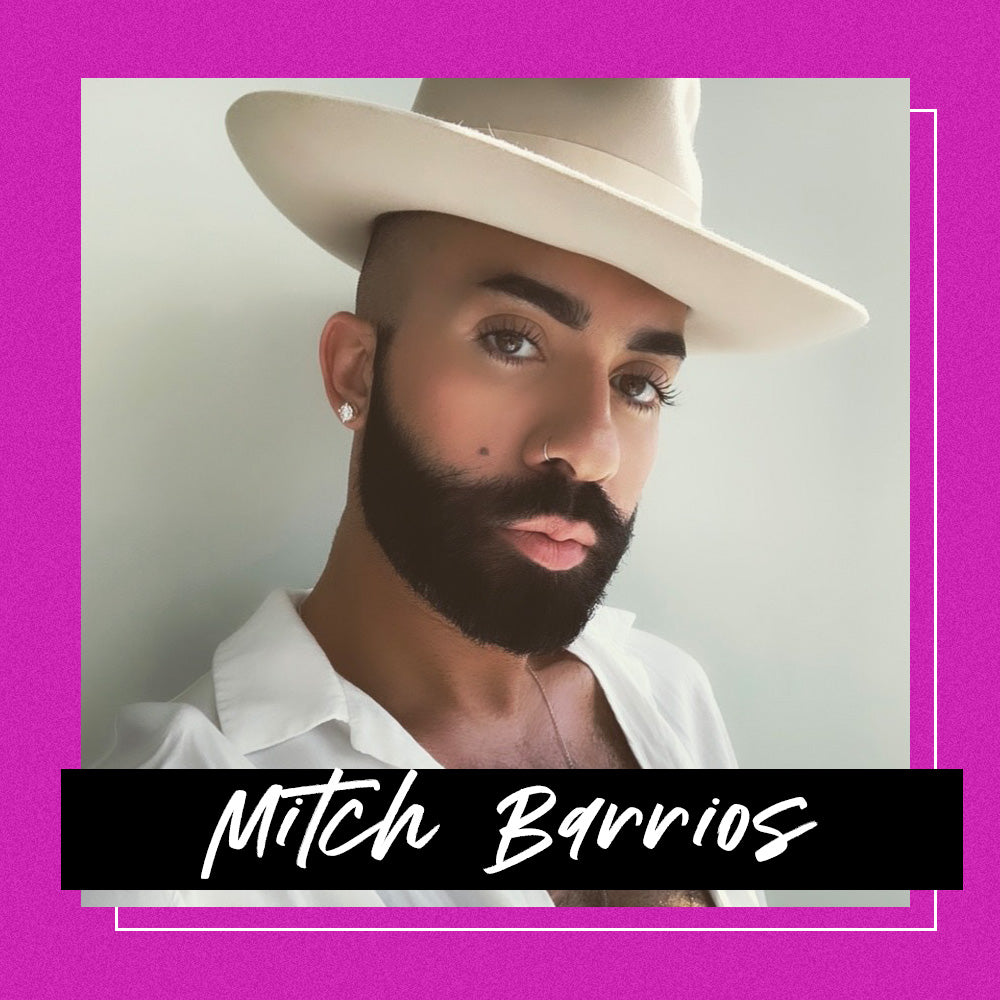 July 20th 2021
Behind-the-Scenes with Wicked Stylist Mitch Barrios
With so much fabulous content to choose from at Wicked Roots, we just had to dedicate our next blog series to the creatives who helped bring Wicked Roots to life during our branded photoshoot. M
eet Mitch Barrios, the style visionary behind all of these looks!
With so much fabulous content to choose from at Wicked Roots, we just had to dedicate our next blog series to the creatives who helped bring Wicked Roots to life during our branded photoshoot. This team of bold movers and shakers specializes in making heads turn, and we just need you to meet them.
So, without further ado, meet Mitch Barrios, the style visionary behind all of these looks. We asked Mitch some of our most burning questions to get insight into how he makes so much effortless magic happen.
How did you get your start as a wardrobe stylist?
I was in college, and I realized I was in the wrong place. I knew I had to follow my passion, so I immediately searched and found the biggest celebrity stylist in Miami and secured a meeting. I walked out of her office that day as her personal assistant intern. I had never been hired on the spot like that before, so I walked out knowing I was finally where I was destined to be.
Which look from the shoot was your favorite and why?  
It's really hard for me to choose a favorite look because I feel they were all so fun and vibrant. I also have to say the team was incredible to work with. Each look was unique and elevated. The hair and makeup team really tied the looks all together. Being able to have that seamless communication with them while discussing our visions is special and rare. If I absolutely had to choose one look, it would be the all-red leather trench dress. Beside the fact that it came from an incredible young local designer/brand by the name of SIMONETT, I felt it gave a really strong futuristic look with elements of soft glamour and Old Hollywood.
Who are your top 3 fashion icons, IN ORDER?!  
My top fashion icon would have to be Lenny Kravitz. I'm fascinated by his unique way of taking such fluid garments and making them his own. He's timeless. It takes a bold man to wear items targeted for a female, yet still look so masculine and out of this world. My second would have to be Miley Cyrus for her bold choices. She walks her own path and never follows the trends or worries about what others are doing. That my friend is how you actually start a trend and what you call a trend setter. A pioneer in fashion. My third is Harry Styles - I don't think I even need to say why! I mean his name couldn't be any more symbolic. 
What's one thing you absolutely cannot work without on set? 
OPTIONS!!!!! Say we are shooting 3 looks you better believe I'm showing up with 20 and loads of accessories. You never know what can happen on set and I always like to be prepared. I don't like to be limited in my creativity. You can always simplify but you can never amp up if you don't have the options. 
Stay tuned for more behind-the-scenes content as we share the deets about the incredible talent behind this Wicked photoshoot.