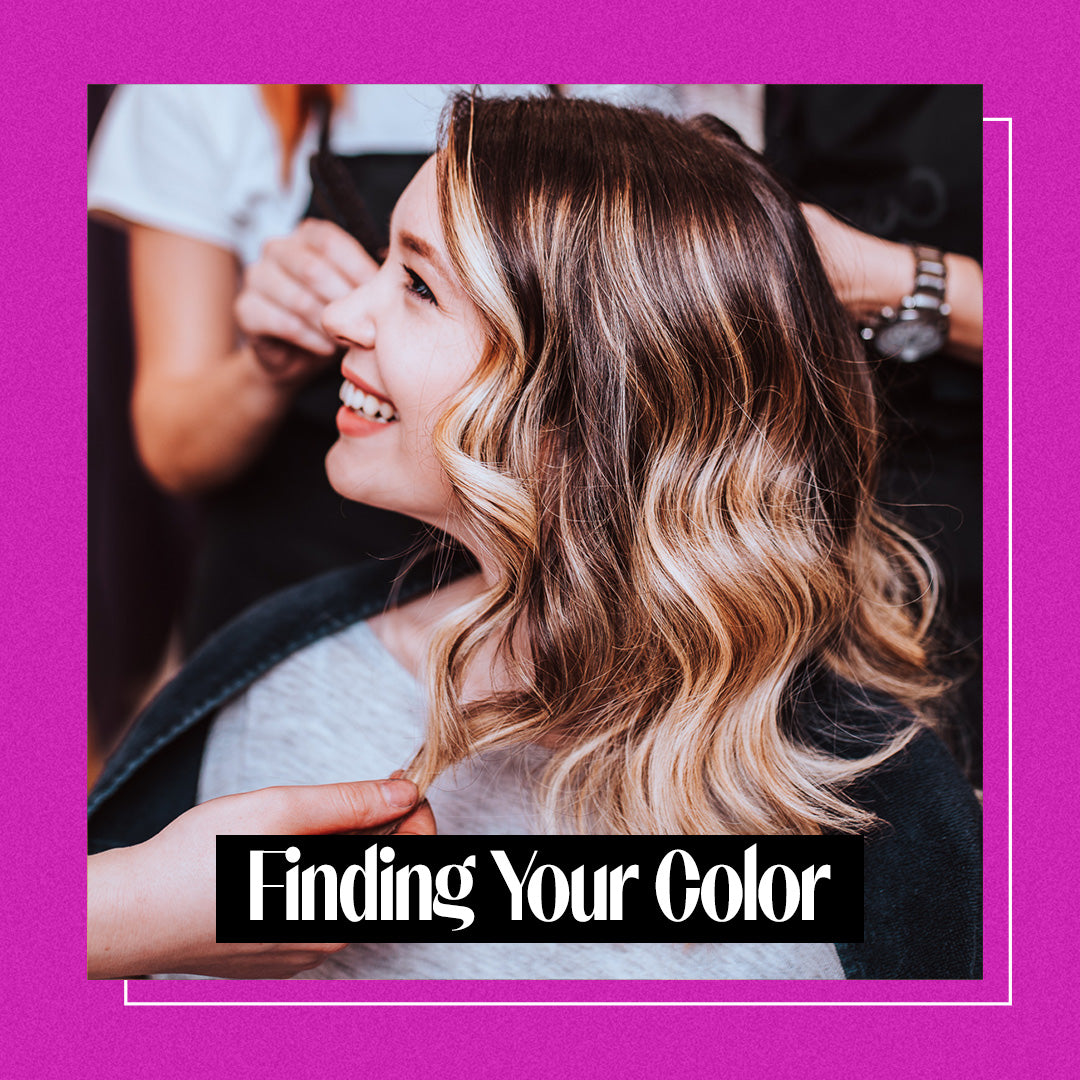 June 11th 2022
How to Find the Right Color Hair Extensions
Hoping to find your perfect hair extension

 
color match
but aren't sure where to start? We can help! 
First things first: If you've decided on hair extensions, knowing how to match extensions with your hair color is absolutely essential. There's no point wasting your time or money on the wrong shade of hair extensions that just won't work! Choosing the right color combinations can totally make or break your look, elevate your entire hairstyle, and add depth to your existing locks. 
But how exactly do you find your hair color shade? We've made it easy for you with this color matching guide! Keep reading to learn all our best tips and tricks for matching your hair color to your extensions.
How to Match Your Extensions to Your Hair Color Using
Color Match
If you want perfectly blended hair, the first step is (obviously!) purchasing high-quality hair extensions. 
But matching your hair extensions to your true color can still be a bit complicated, no matter how good your extensions are. That's because your natural hair likely has multiple gorgeous hues (and the best hair extensions, like Wicked Roots, have 42 shades to choose from!). Luckily, we've created a simple process just for you.
Step One:
Match Your Hair Color Extensions
Using Swatches 
Wondering how to find the right color hair extensions? When trying to find your perfect match, you'll need a hair color reference. We always recommend ordering color swatches as screen resolutions and colors can differ depending on how you're viewing them online. Pick swatches (we recommend ordering at least three!) that you think are closest to your natural hair color. 
Here's why this matters: When you buy swatches or hair color references beforehand, you can compare them to your natural hair color and make the most informed decision possible. Not sure which shades to pick? Use our color matching quiz to find the best shades in under two minutes. 
Psst. Are you a stylist? You're in luck! We have a color swatch ring with all 42 different shades so you can help all of your clients find their perfect match, no matter their color.
Step Two: Find Some Photo-Worthy Good Lighting
Now that you have your three swatches, head over to your window or porch. It's best to use natural light when trying to match your natural hair color to a swatch. It's okay if you need to use an artificial light source. What really matters is that you're in a well-lit location…so bring in the ring light if you have to! 
Once you're in a bright location, clip up some of your hair and hold the swatches against the hair behind your ear. Compare the swatch to your natural hair. How closely does it match? To get the most accurate read, examine all of the hues in your hair – from your roots to your ends. Then, try another swatch. How closely does this one match? Finally, try your third swatch. What do you think?
After you test out your three swatches, gather your thoughts. Still not sure which one you want? Keep reading.   
Step Three: Brush Your Hair to Finalize Your
Color Match
The final step of our ultimate color matching guide is to brush your hair with the hair swatch to combine swatch and natural hairs. Once you blend all of the hues together, you'll get the most accurate read. 
Here are a couple of pro tips:
If you're hoping to make your existing color last longer, be sure to match with the color toward the end of your hair.

If you want to darken your hair, match it with the hair near your roots. 
You Know
How to Find the Right Color Hair Extensions
…What's Next?
Now that you've found your perfect color match, it's time to place that order for your new favorite hair extensions (and tag us on social #WickedRootsFam when you do)! Whether you're looking to Clip It, Band It, or Tape It, we have the best hair extensions for every lifestyle and look.