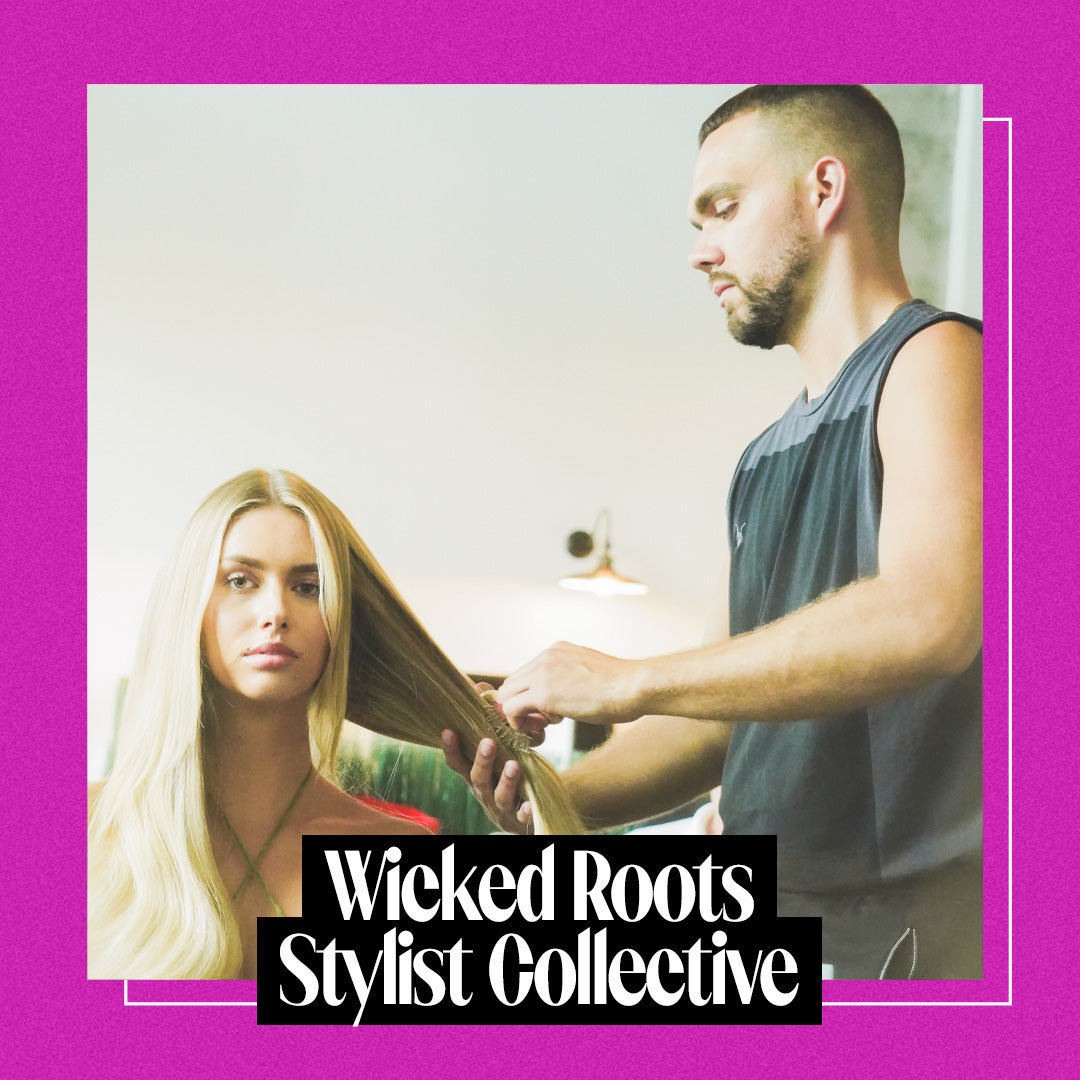 July 1st 2022
Introducing The Stylist Collective!
Introducing…THE STYLIST COLLECTIVE! An exclusive program for Wicked Stylists who are as obsessed with high-quality REAL

 
Remy human hair
 

extensions as we are. 
Have you heard the news? You asked, we answered, baddies!
Introducing…THE STYLIST COLLECTIVE! An exclusive program for Wicked Stylists who are as obsessed with high-quality REAL Remy human hair extensions as we are. 
So, what's in it for you and your clients? Let's get into the exclusive benefits, plus how to join.
Program Perks 
As a member of the hottest hair extension collective, you and your clients will enjoy special offers and rewards that aren't available anywhere else! 
Here's a preview of what you can expect (besides fab hair, of course):
No Fee to Join 
Join for free – that means no membership costs or hidden fees. Ever.
25% Off Sitewide Discount 
You'll get an exclusive code that gives you 25% off ALL of our products. (Yes, EVERYTHING!) Even better? You can use your discount as many times as you like – there's no limit, so you can stock up on all the essentials whenever, wherever.
More Money in Your Pocket
You earn a 10% commission when your clients purchase Wicked Roots products using your unique commission code. And your clients get 15% off their purchases, so everybody wins!
No Pressure to Sell 
Unlike other programs out there, you always get the best discount, no matter how many extensions you sell. We're not into unrealistic expectations and pushy sales pitches – just quality hair for your clients.
Learn more about our Tape It extensions and check out our guides on tape-in extensions and how to maintain them.
How to Join
Follow these easy steps to join the Wicked Roots Stylist Collective:
Create a Wicked Roots

Shop Account

if you do not already have one.

Submit your

Wicked Roots Stylist Collective Application

. Please make sure to use the same email associated with your Wicked Roots Shop Account.

Upload a copy of your cosmetology license or business license as well as your resale tax certificate, if applicable, through the link in the Account Pending Email you will receive.

Once your account is approved, you will be directed to the Stylist Dashboard and to authenticate your email address.

Once you have successfully accessed the dashboard, you will need to upload your tax documents (W9-/W8-BEN). Once uploaded you will receive your 25% discount code, as well as a unique referral code to track your sales.

 Customize your referral code in the dashboard and start making money!
Ready to become a Wicked Stylist? Start your application process! If you have more questions, reach out to us at info@wickedrootshair.com We can't wait to meet you!
*Very important note: If you already have an account on the Wicked Roots website, you must create another account so we can remove taxes from your purchases if you submit a resale tax certificate. (Sorry for the inconvenience! We know creating two accounts is a pain, and we're working on creating an integration for a seamless experience. Thank you for growing with us!)