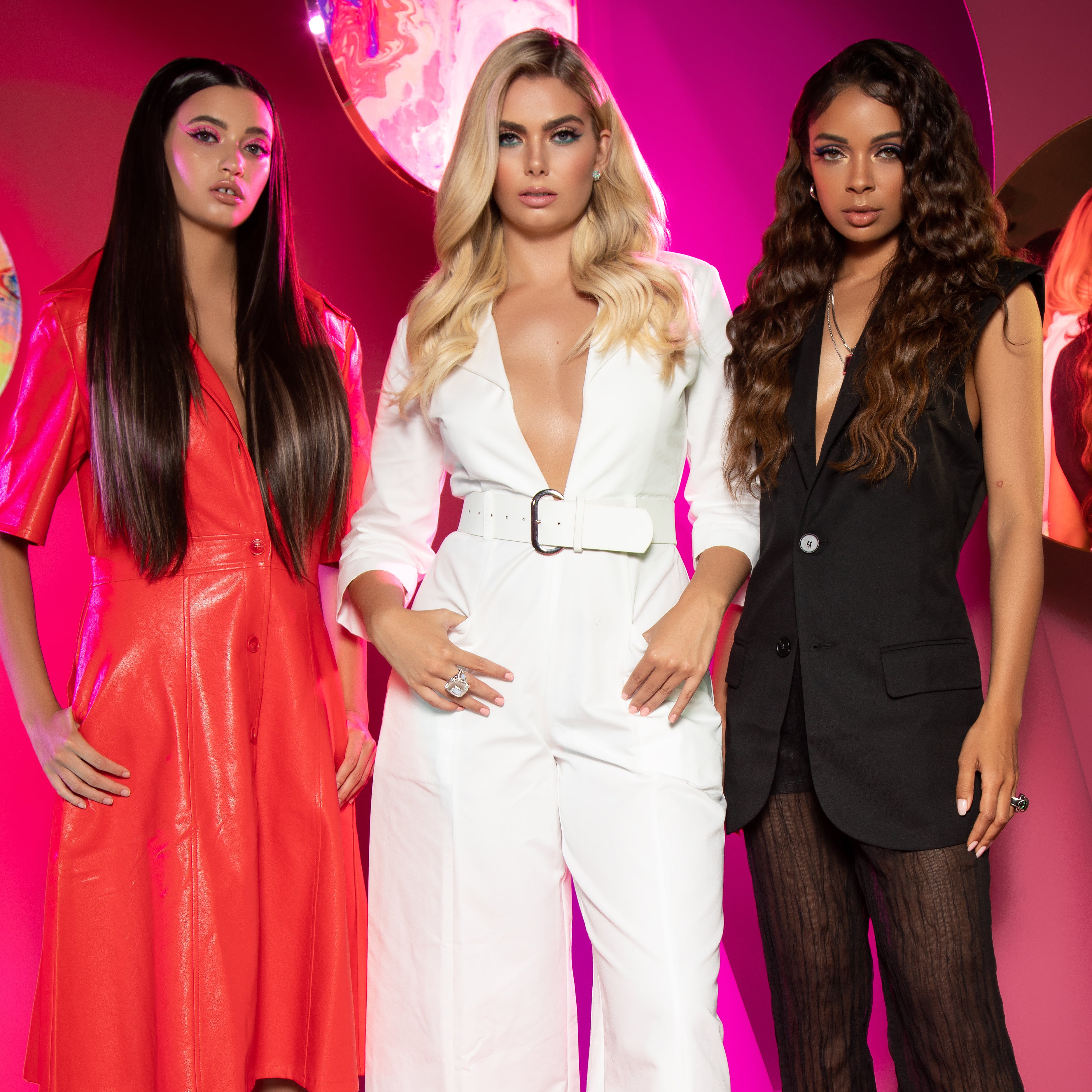 January 13th 2021
Introducing Wicked Hair Extensions
IT'S. FINALLY. HERE. Introducing Wicked Roots Hair Extensions, aka your hair's new BFF 4eva. Our culture is hair extensions. Tape It, Band It, or Clip It. You pick. Get ready to elevate your hair game to levels unknown. 
In a sea of hair extensions, which brand and method are the right fit? Wicked Roots Hair Extensions work for all lifestyles. We create the trends that last, with methods that are tried and true. "Great extensions!" said no one, ever. That's because wearing our Wicked Roots Hair Extensions means no one knows unless you want them to. That's pretty wicked.
QUEEN OF QUALITY
100% Cuticle-On Remy Human Hair. Everyone claims it, but we've really got it.
 We offer salon-quality hair extensions conveniently accessible to those who work behind the chair and to those who sit in it.
Wearing Clip It – 20"
Why cuticle-on? How can you tell?
First, check to see if the extension hair still has the cuticle layer. Try the feel test! Run your fingers up and down the hair shaft. The hair strand should feel smooth going downwards towards the end of the hair strand. However, if you move your fingers in the opposite direction towards your root, you should feel some resistance. This resistance signifies the cuticle is present and has not been stripped of its protective barrier, which will keep your hair (especially blondes) healthier to the touch. 
Cuticle-on hair acts, feels, and moves just like your natural hair would. If you check for cuticles and they are not present, know that the cuticles have been stripped from the hair usually through a chemical process. 
It is easy to be confused by all the options available, so we created an online community for hair extension enthusiasts who dare to stand out featuring hair extensions and its accessories. We don't just sell hair extensions; we bring you industry insight and education, so visitors leave our site knowing more about hair extensions than when they came.
Women demand a brand that values quality and embraces variety in looks and styles. Wicked Roots is the new school of hair extensions.
Tune in for our next few blog posts to get to know our hair extensions better. Make sure to keep with us on instagram @WickedRootsHair. Have questions? Drop them below.