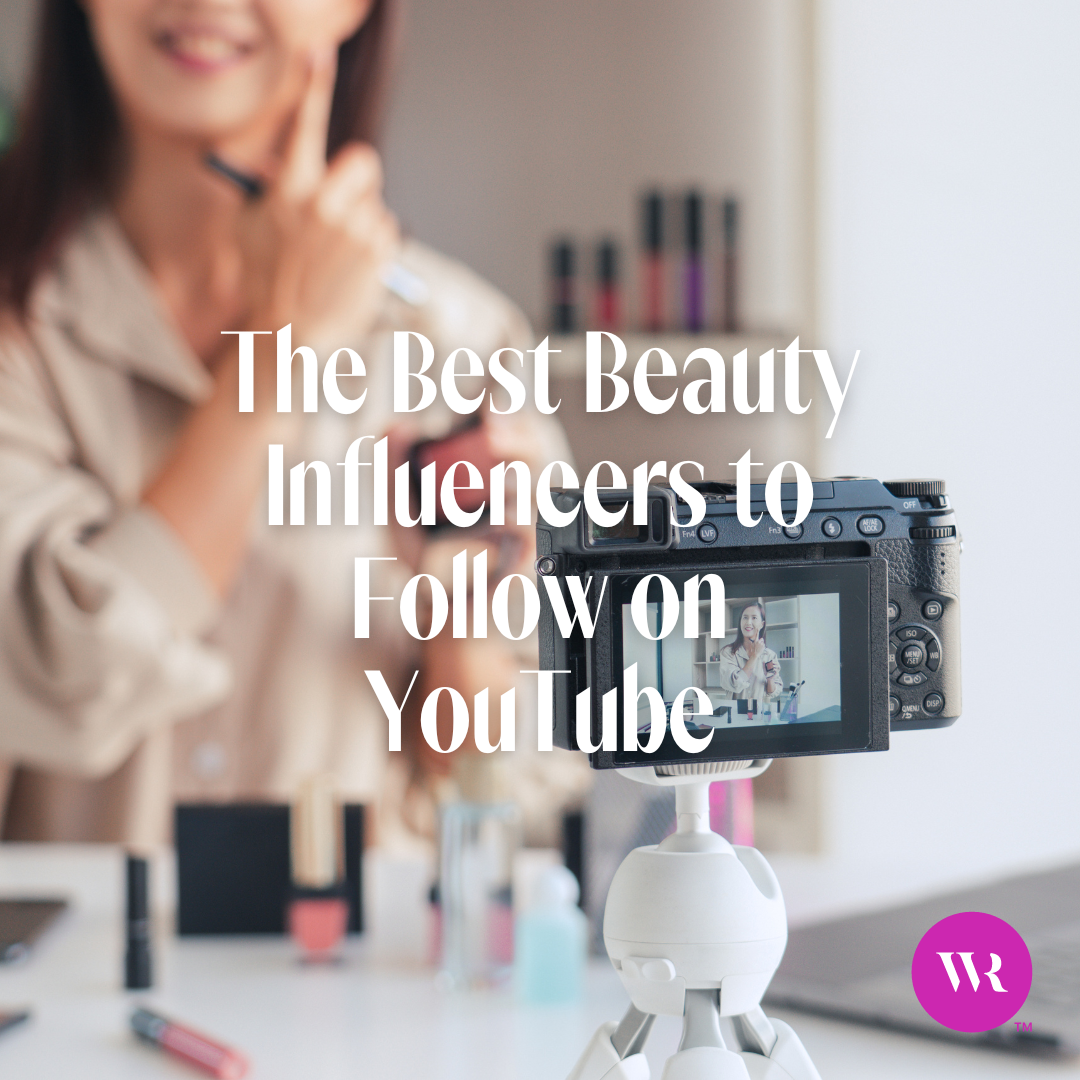 July 10th 2023
The Best Beauty Influencers to Follow on YouTube
Check out our list of the ten best
 

beauty YouTubers
 

who are always on top of the
 

YouTube trends 2022/2023
 has to offer!
For all of the new generations after millennials, it's hard to remember a time when beauty YouTubers didn't exist. Before being able to watch beauty gurus YouTube videos, we'd have to read a magazine for beauty advice—those days are long gone!  Hair and beauty influencers have taken over by being our personal guides through their creative video content.
One of the first beauty YouTubers was Michelle Phan, who joined YouTube in 2006. Since then, there have been billions of views on videos from the top YouTube beauty influencers. As far as YouTubers 2022/2023 go, who are the best beauty influencers to follow now?
Check out our list of the ten best beauty YouTubers who are always on top of the YouTube trends 2022/2023 has to offer:
NikkieTutorials
14M subscribers
www.youtube.com/c/nikkietutorials
As far as the best beauty influencers go, Nikkie is one of the most popular! This Dutch YouTuber got her start in 2015 when her video "The Power Makeup" went viral. Her makeup transformations will make you do a double-take! If you're looking for detailed makeup tutorials or beauty tips and tricks, Nikkie is your girl.
Jonathan Van Ness
221K subscribers
Before Jonathan became a YouTuber, he was a hairdresser for 12 years and starred on the hit show "Queer Eye for The Straight Guy." Everyone is welcome on this beauty gurus YouTube, from the beauty expert to the beauty beginner. When you subscribe to his channel, expect videos on beauty, hair, self-discovery, and self-care tips and tutorials. 
Chloe Morello
2.65M subscribers
www.youtube.com/c/ChloeMorello
Chloe got her start in 2009 when she began to upload makeup tutorials to her YouTube channel. By 2015, she had racked up millions of views and became one of Australia's top YouTube beauty influencers. Subscribe to her channel for makeup hacks and tutorials, skincare routines, lifestyle, and fashion.
Jennifer Chiu
873K subscribers
As one of Canada's biggest beauty YouTubers, Jennifer has partnered with big-name brands like Covergirl, Olay, and Pantene. On her YouTube, she shares all of her best tips and tricks when it comes to beauty, health, skincare, and lifestyle. Some of her most popular videos include how to apply eyeliner, tricks to unclog pores, how to contour, and an eyebrow tutorial. 
Kandee Johnson
3.69M subscribers
www.youtube.com/c/kandeejohnson
You're not going to want to miss this beauty gurus YouTube channel! Kandee was a make-up artist for many years before starting her YouTube beauty tutorials in 2009. Follow her for a wide range of content, including makeup transformations, beauty hacks, makeup tutorials, hair how-to's, lifestyle, fashion, and more.
Manny Mua
4.86K subscribers
Most of the best beauty influencers on YouTube are female but make room for Manny as he believes makeup is genderless and has no rules. He got his start in makeup working for companies such as Sephora and MAC before starting his YouTube channel in 2014. He posts mainly makeup tutorials, product reviews, makeovers, and testing out beauty hacks on his channel.
Maria Bethany
673K subscribers
www.youtube.com/c/mariabethany
Looking for beauty gurus YouTube channels that cover a little bit of everything? Maria has it all, from wedding content, outfit inspo, lifestyle, skincare routines, and hair and makeup tutorials. This Brazilian-born beauty YouTuber is now based in Canada, bringing plenty of beauty content for those who want to DIY their beauty routine.
Brad Mondo
7.61M subscribers
When searching for the best beauty YouTubers, Brad has you covered on all things hair! He grew up in the hair industry with his late father working as a hairstylist and salon owner. Over the years, he's experimented with all types of haircare, leading to him starting his own product line. Expect to find videos on his YouTube of hairdresser reactions, how to do your hair at home, beauty makeovers, hair tutorials, and education.
KathleenLights
4.14M subscribers
www.youtube.com/@KathleenLights
A native of Miami, FL, Kathleen started her YouTube channel in 2013 and has since gained millions of subscribers, gaining her spot as one of the top YouTube beauty influencers. She's known for her makeup and beauty how-to videos. Her most popular content is centered around makeup hauls, get ready with me, tutorials, and beauty product reviews.
Lauren Curtis
3.35M subscribers
www.youtube.com/c/laurencurtis
Last but certainly not least, Lauren is one of the early beauty YouTubers that started her channel back in 2011. This Australian beauty guru is a self-taught expert giving advice on everything from makeup and hair tutorials to product reviews and hauls. Some of her most viral videos include prom makeup tutorials, how to get massive lashes, makeup do's and don'ts, and top beauty tricks.
We hope you found some new favorite beauty YouTubers to subscribe to! Are there any more beauty gurus YouTube channels you'd add to our list of the best beauty YouTubers 2022/2023 list? Let us know in the comments below.