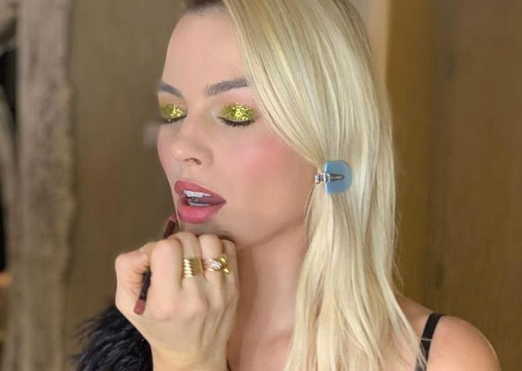 February 7th 2020
Trend Alert: Bold Eye Makeup For Spring.
Trend Alert: Bold Eye Makeup For Spring. Check out these wicked looks for Spring's hottest eye makeup styles.
Spring is around the corner and it looks like glitter & bold eye makeup are going to be HOT. From HBO's hit show Euphoria to DC Comics new movie Birds of Prey, This is a fun beauty trend you'll want to be a part of. We're telling you babes, it's wicked cool. 
Last year, the HBO hit show Euphoria started a popular beauty trend spotlighting eye makeup. From bold eyeshadow colors, to geometric shapes, and tons of glitter, this was a huge trend. If you think it's going away, think again. The ladies from the new DC Comics movie Birds of Prey, popular for main character Harley Quinn played by Margot Robbie, recently walked down the Red Carpet with bold eye makeup that commanded attention. Margot Robbie stunned with green glitter eyeshadow, Jurnee Smollett-Bell rocked a fierce black glitter cat-eye, and Ella Jay Basco looked beautiful in a hot pink eyeshadow look. 
Doniella Davy, the head makeup artist for HBO's Euphoria often said that the makeup seen on the show expressed each character's individual journey. We think the ladies from the Birds of Prey movie were channeling the badass women they play in the film on the red carpet. They looked vibrant!
Makeup is often seen as an art form and a way for both women and men to express themselves. We have a feeling there's going to be a lot of eyeshadow art strutting down the streets this Spring. We can't wait to see you express yourself through the world of beauty and makeup.  
Are you watching Birds of Prey this weekend? We always support some uplifting girl power. 
What do you think of these looks? Are you ready to try bold eye makeup? Let us know in the comments below.