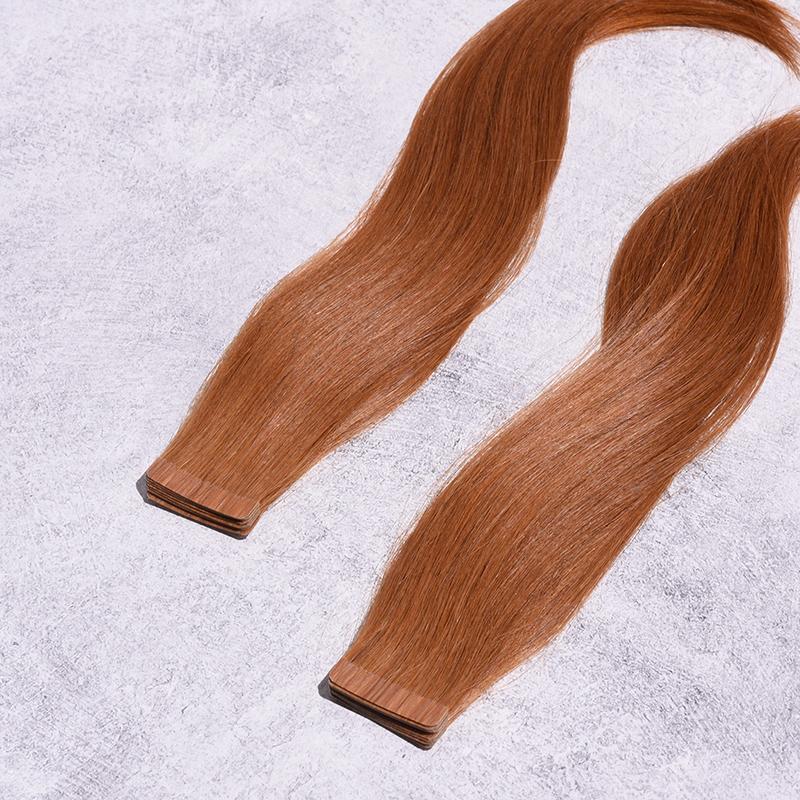 January 13th 2021
Wicked Roots Hair Extensions 101
BLEND IN OR STAND OUT
New hair, who dis? Experience premium, salon quality hair extensions, made from 100% Remy Human in a variety of different colors and application methods with our Band It, Clip It, And Tape It Wicked Roots hair extensions. 
Wicked Roots is the new school of hair extensions. See for yourself.
BAND IT EXTENSIONS
We know all of our Queens out there are always on the go. Our Band It Hair Extensions are the ultimate quick fix for your hair troubles. They're a one size fits all accessory that goes on in minutes and comes off in seconds. Our Band It has 5 layers of Remy human hair attached to a lace weft. Flexible mono-line band stretches to help with the perfect fit around the head while two silicone coated clips secure the weft in place. A flexible one step band hair extension works with all hair types. Remember, every Queen must wear her crown with confidence. Long may she reign!
Lengths:
16" – Falls at the bra strap
20" – Falls at the lower back
CLIP IT EXTENSIONS

Are you constantly switching up your look? If so, our Clip It Hair Extension Set has your name written all over it. These require ZERO commitment. As the name implies, the extensions literally clip into your hair. You can put them on for a fun night out and take them off for the office. Our Clip It is completely safe to wear every day. That's right, no damage to your natural hair. Our Clip It Hair Extension Set achieves longer, fuller looks in a matter of minutes! Best of all, you can do it in the comfort of your own home. No trip to the salon required! 
Lengths:
16" – Falls at the bra strap
20" – Falls at the lower back
TAPE IT
Babes, these are wicked good. Looking to create a fuller, longer mane, or color dimension? Made with the highest quality 100% Cuticle-On Remy Human Hair, Tape It Extensions will be your new bestie.

Combine color tones to attain the hair dimension you've been searching for without damage from chemicals. These locks lay flat and are lightweight, allowing you to slay the day. Who's looking for a killer blend?
On average, a full head of hair is about 4-5 packs of Tape It extensions.
Lengths:
12" – Falls just below the collarbone
16" – Falls at the bra strap
20" – Falls at the lower back
24" – Falls all the way to the booty
Tune in for our next few blog posts to get to know our hair extensions better. Make sure to keep with us on instagram @WickedRootsHair. Have questions? Drop them below.