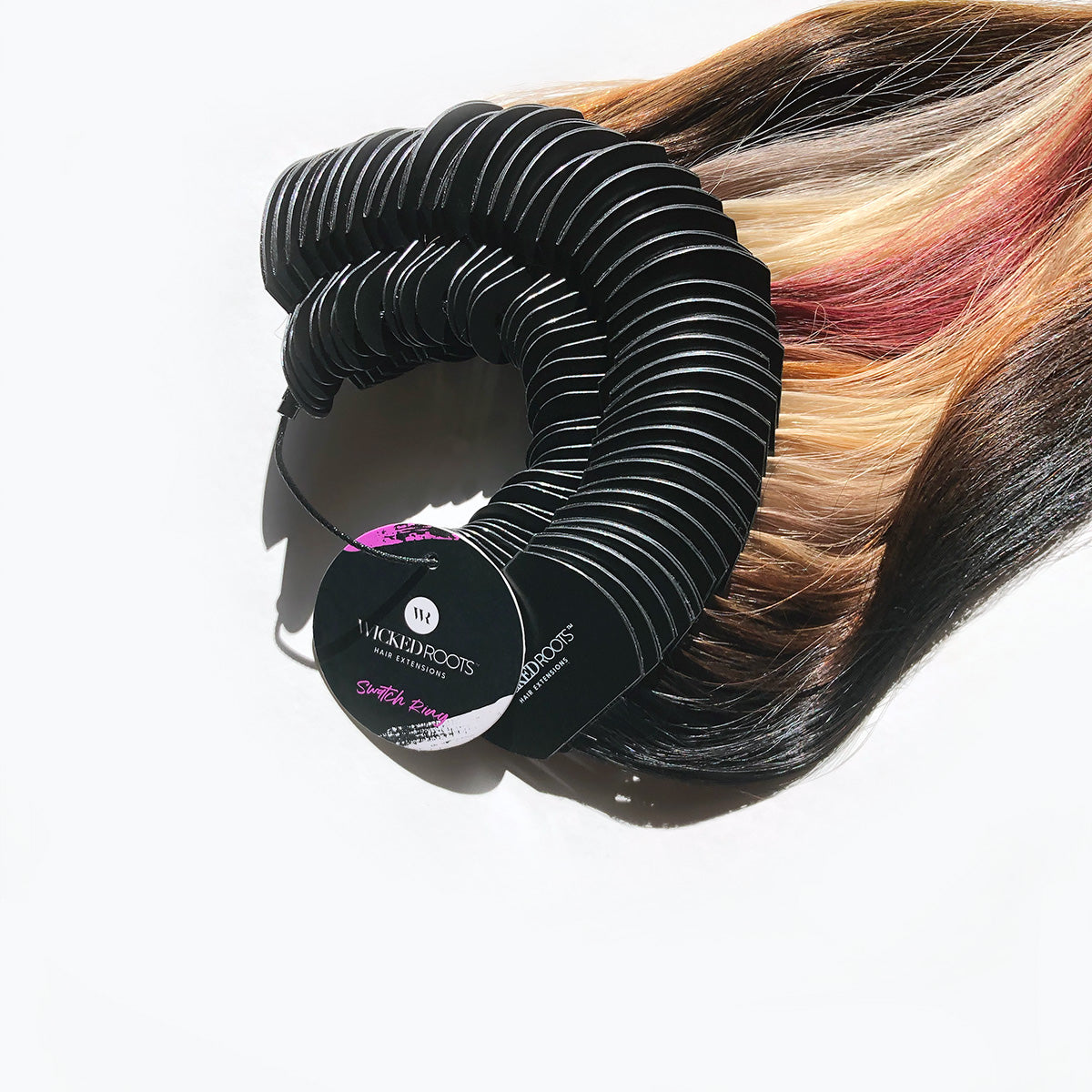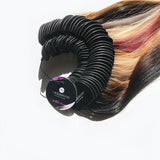 Order by
2PM EST Mon – Fri
Your order will be shipped same day!
Orders shipped same day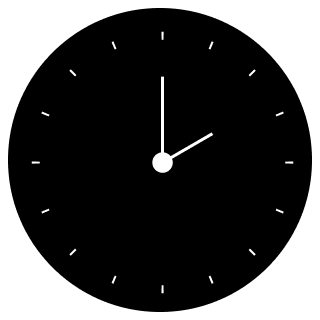 Must be ordered by 2 PM EST Mon – Fri
Wicked Roots Hair™
Swatch Ring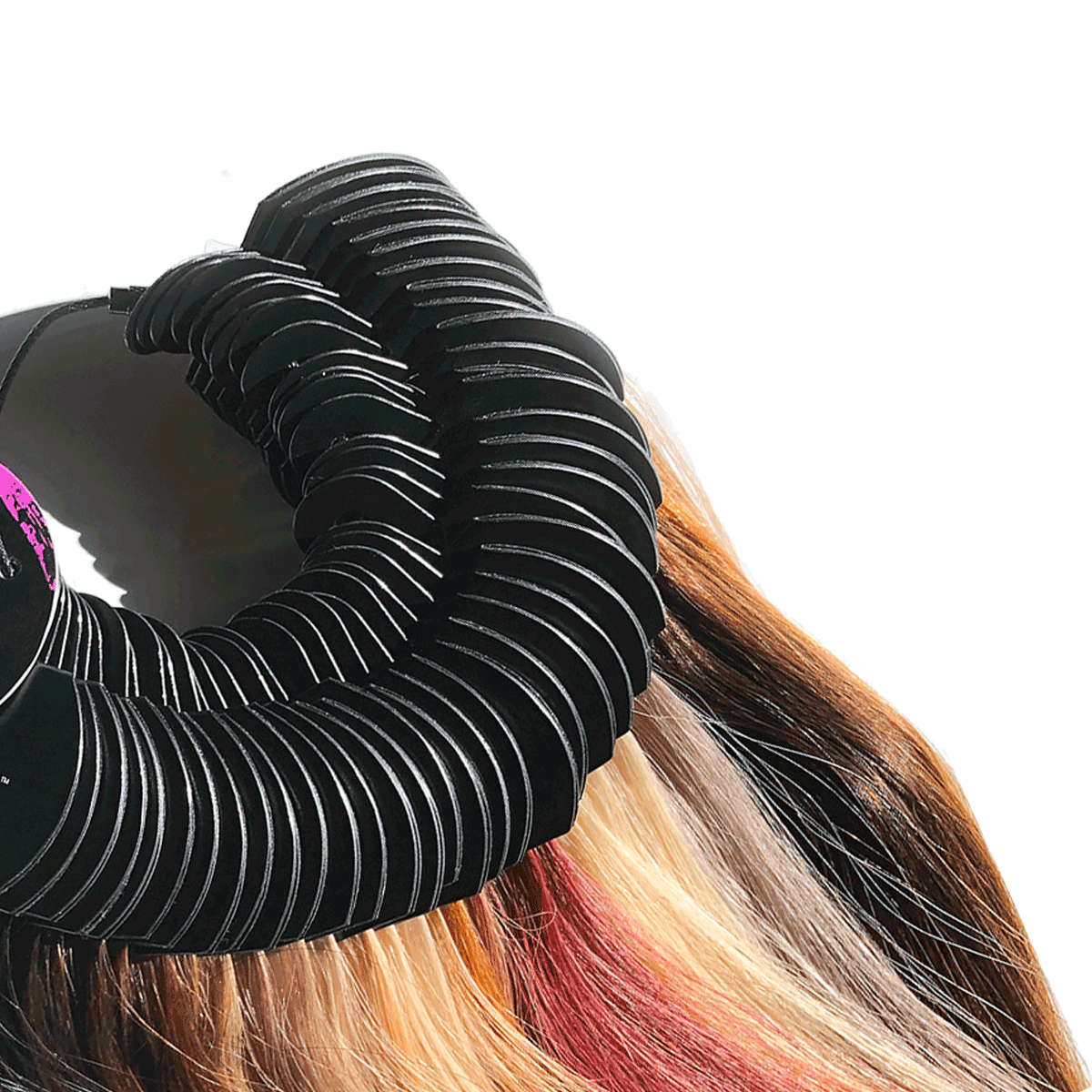 Details
Wicked Roots Swatch Ring is the perfect way to experience all 42 of our shades to snag the perfect hair extension match.
Our Swatch Ring features Natural, Ombré and Rooted shades to take the guesswork out of matching.
We *highly* recommend using a Swatch Ring or Individual Swatch It Samples as colors may appear differently on your computer, tablet and mobile devices.
How to Apply