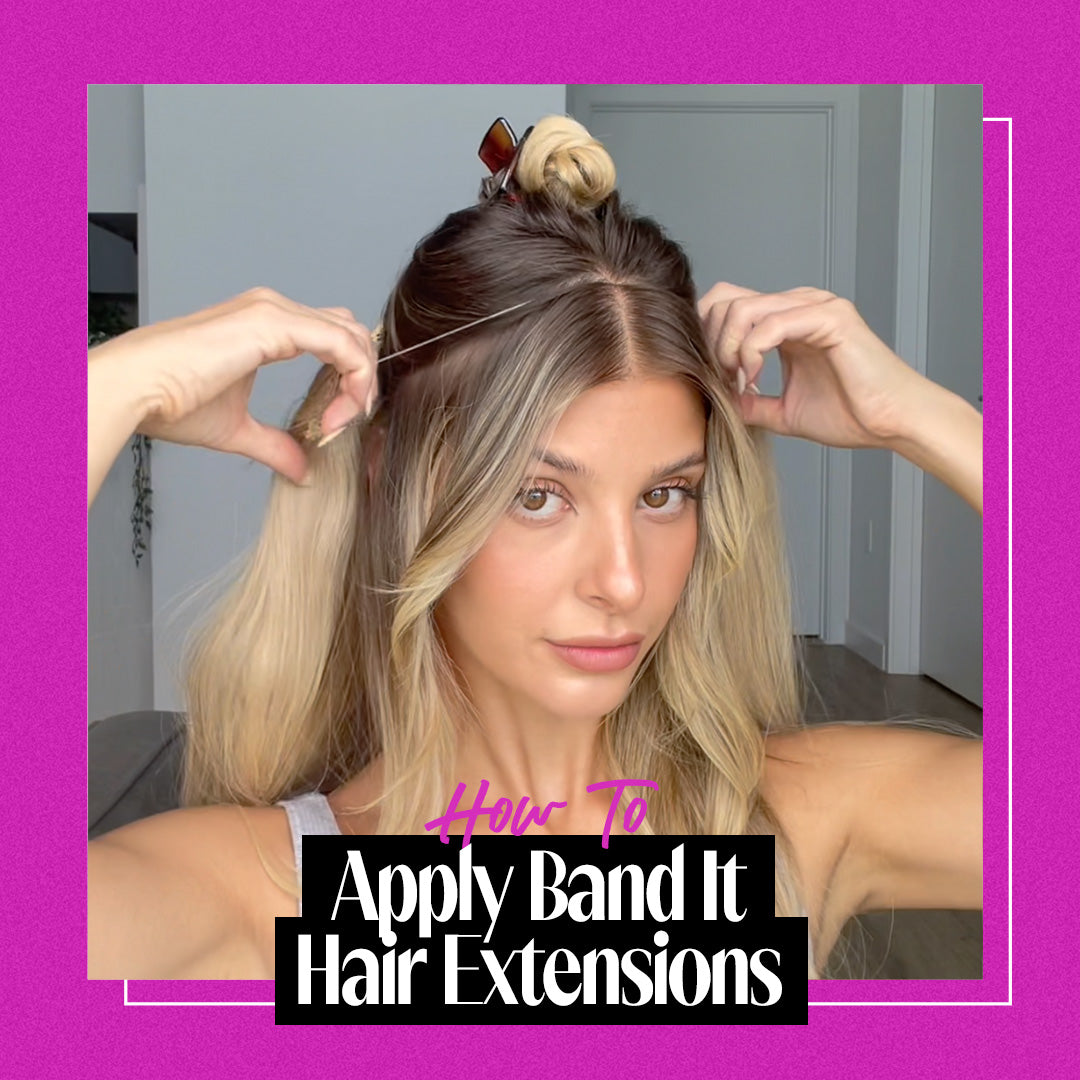 May 30th 2022
How To Apply Band It
Need a quick fix to add volume and length to that gorgeous head of yours? We got you girl!

[Application Video: https://youtu.be/Fcae-K9JD5w]
Our Band It Hair Extensions are the ultimate quick fix to add volume and length to transform your locks.
Band It's Best Features
Suitable for all hair types, Band It is a one-size-fits-all accessory that takes minutes to apply! Our Band It has five layers of Remy human hair for a natural look. An invisible elastic monoline stretches for a perfect fit. Each Band It comes with three self-adjustable size options to fit every head. The two silicone-coated clips secure the hair extensions comfortably and undetectably in place to blend seamlessly with your natural hair. 
Follow our easy step-by-step guide below to apply your Wicked Roots Band It:
Step 1: Prepping
Start by gently brushing your natural hair and the extensions to eliminate any tangles. Use a brush specifically designed for extensions like a paddle brush or a sectioning comb. (Using the proper brush helps prevent hair breakage and keeps your Band It tangle-free.)
Step 2: Sectioning
Section off your hair at the crown and tie it up into a bun at the top of your head. Leave out 1-inch front piece sections of hair to frame your face.
Step 3: Applying
Stretch the Band It hair extensions over the bun so that the band is approximately 1-inch back from your hairline. Secure the two silicone clips on either side of your head. Let your hair down over the Band It hair extensions and brush it out to blend.
STYLING TIP: Looking for hair inspo? Here are some fun ways to style Band It with our step-by-step guide.
Make sure to tag us on social using the hashtag #WickedRootsFam to show us your new glow-up.