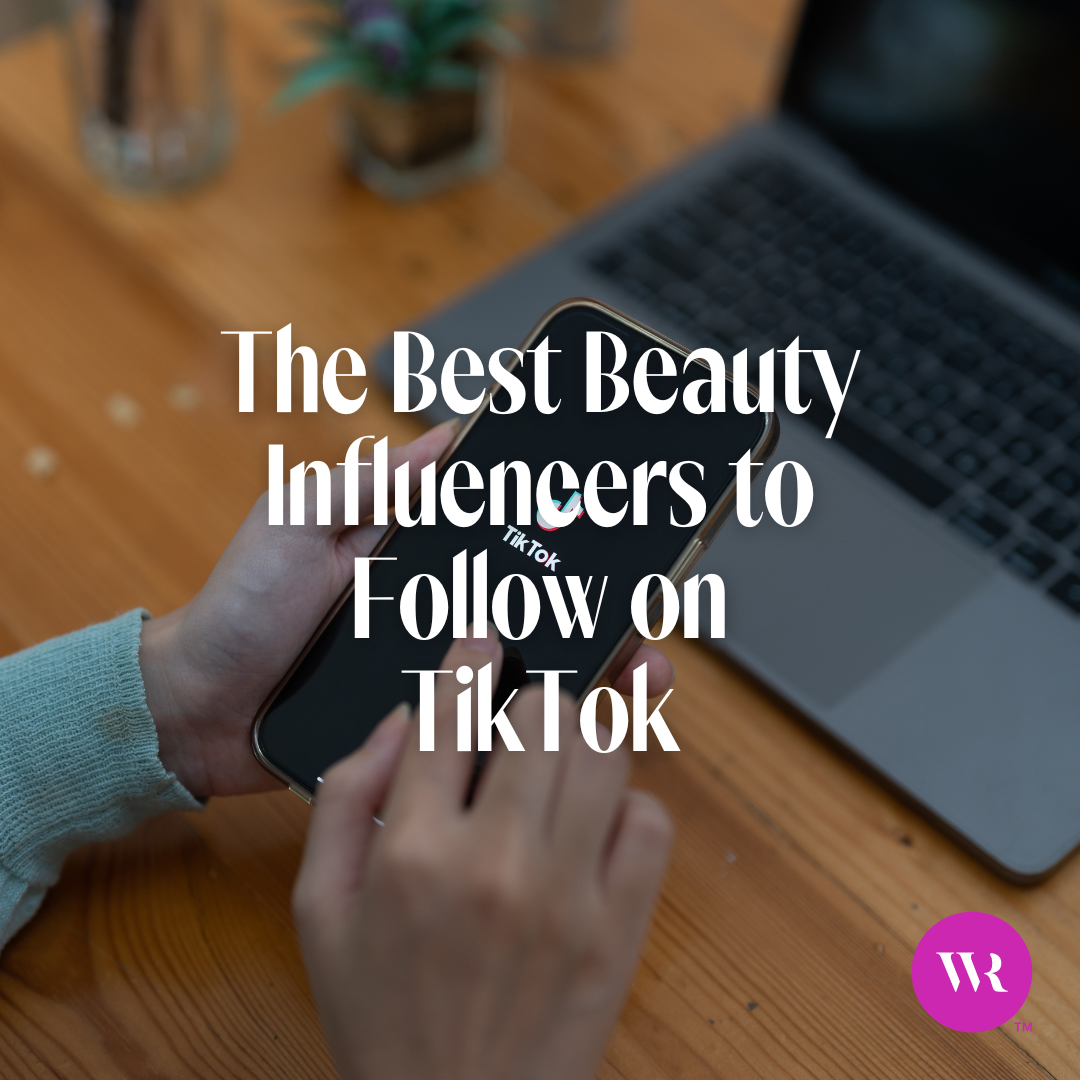 July 14th 2023
The Best Beauty Influencers to Follow on TikTok
With a never-ending

 
TikTok influencers list,
 

it can take time to decide who are the best

 
beauty influencers TikTok
 

accounts to follow. We've made it easy for you and compiled the

 
top TikTok influencers
 has to offer!
It's no secret that TikTok has become wildly popular in the last couple of years. What started as a platform of mostly dancing along to mainstream music (this element still plays a massive role, of course) has now expanded to all sorts of topics and ideas. Beauty influencers may have started on Instagram, but now Tik Tok influencers are taking the beauty industry on with their expertise and techniques in creative videos.
With a never-ending TikTok influencers list, it can take time to decide who are the best beauty influencers TikTok accounts to follow. We've made it easy for you and compiled the top TikTok influencers has to offer. Get your phones ready and your beauty routine in check!
Top TikTok
Beauty influencers
to Follow
From makeup to skincare to haircare, find all of your beauty tips and tricks with these Tik Tok influencers. There's always something for every style with fun tutorials, the hottest trends, beauty transformations, and hair hacks.
Check out these top 10 TikTok influencers that cover all things beauty: 
Valentina D'Amelio
@bilintinamakeup
This Italian-born influencer rocks cruelty-free beauty, hairstyles, and makeup trends. She's based in LA now, working as a certified makeup artist. Follow her on TikTok for fun hair tutorials, viral beauty hacks, and of course, makeup inspo!
Hyram Yarbro
@hyram
For all things skincare, Hyram is your go-to source! Hailing from Hawaii, he's all about clean ingredients and often reviews popular brands to see which ones stand out from the rest. Find content on affordable skin routines, reaction videos, and how-to tutorials. 
Afsennah
@afsennah
As a certified trichologist (study of the hair and scalp), she's all about healthy hair habits and trends. Her content revolves around hair tutorials about washing your hair, at-home natural remedies, and hair growth tips. 
Danielle Marcan
@daniellemarcan
This beauty TikToker is originally from Romania but moved to the UK to study advertising and digital marketing in London. Her home base remains in the UK as she posts makeup tutorials and transformations that'll make you do a double take. 
Faith Chappelle
@faithchappelle
If you're a curly hair queen, Faith is your girl! Her most popular content is around her curly hair tutorials, how she maintains her curls, and what she uses to style her hair. Discover new products with her account as she tests various styling tools and haircare brands in her videos.
Chris Grave
@chrisgrave
Chris is a UK influencer based in Manchester, England, known for his makeup tutorials on TikTok. He is a make-up artist and fashion student, so expect plenty of beauty and fashion inspo that's always on trend. 
Ahliyah Michelle
@ahliyahmichelle
AKA the Beauty Elevator, she inspires her followers to elevate their beauty routines through tutorials, tips, and reviews on her TikTok. Her videos include vlogs outlining a day in the life of a beauty creator, trying different beauty products, fashion features, and hair content in between.
Nerija
@nerija
This hair blogger is all about keeping her long locks looking healthy and shiny. Find tips that focus on specific haircare issues like oiliness, scalp itchiness, sun hair damage, and more. She also tries different haircare brands and tools to promote optimal hair health.
Charlotte Parlermino
@charlotteparler
As a licensed esthetician, her expertise revolves around skincare and making it easier to understand the science behind ingredients like retinol and SPF. She posts videos answering viewer comments that have questions about skincare to go with her content on best skincare practices.
Clayton Hawkins
@itsclaytonhawkins
Clayton is an editorial hairstylist working with celebrities such as Elizabeth Olsen, Dove Cameron, and Olivia Rodrigo. At first glance on his TikTok, you'll see an assortment of different wigs and styles as he posts tutorials on how to get popular looks from the 70s and 80s to Y2K and '90s-inspired hair videos with plenty of haircare tips.
Beauty Inspiration from
Tik Tok influencers
TikTok is the perfect platform to get short-form content that's informative and entertaining. It makes it easy to follow various creators, so you can get inspiration from Tik Tok influencers that are all unique in their own ways. Learning new ways to change up your beauty routine and discover trends you never knew before is the best part!
At Wicked Roots Hair, our favorite way to switch up any beauty routine is by adding hair extensions. We only use the highest-quality Remy human hair extensions to ensure gorgeous strands that last. Our hair extension collection features three different hair extension types and 42 different shades (so you are sure to find your perfect hair match!) 
Have you ever seen any of these beauty influencers' videos? Let us know below who your favorite is or who else should be on our top 10 TikTok influencers list!