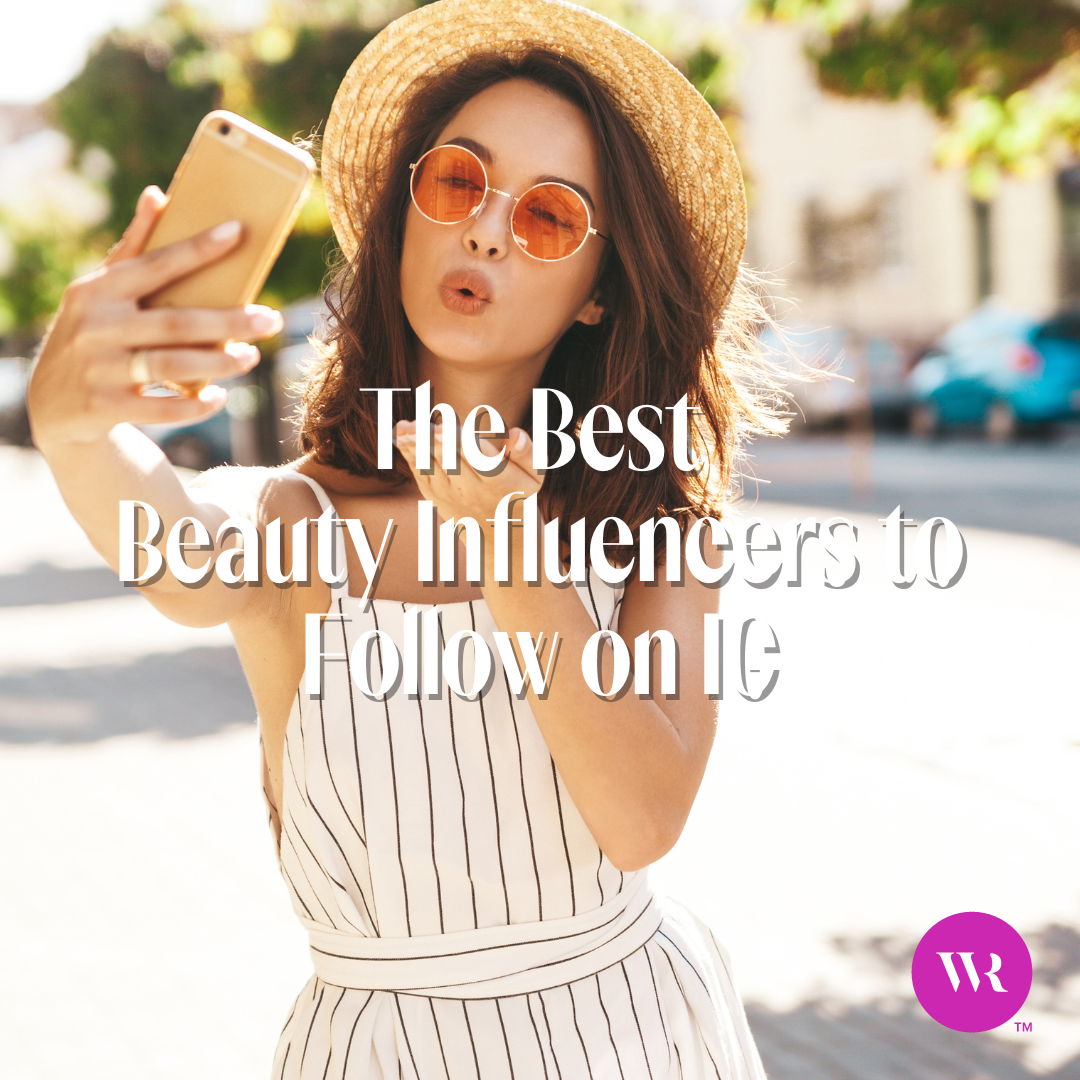 //wickedrootshair.com/cdn/shop/users/avatar_250x250_crop_center_f0ad1dc6-4182-4412-8f45-052bf7447aa9_200x200.png?v=1685998438
November 14th 2022
The Best Beauty Influencers to Follow on IG
Get ready to refresh your Instagram feed with curated content that'll add a new spin to your haircare and beauty routines. We've been inspired by
beauty influencers
from across the globe that motivate us to embrace our beauty from the inside out!
We often turn to beauty influencers for inspiration when looking for beauty advice and healthy hair tips. 
With the rise in popularity of social media over the last decade and countless beauty influencers, Instagram has proven to be the top platform to connect with audiences. For beauty influencers 2022, there's such a wide variety of different looks and styles to suit every taste. Whether you're looking for bold and bright or soft and feminine, there are beauty influencers that'll match your aesthetic.
So, what makes beauty influencers our go-to source of inspiration for our daily lives? 
Beauty Influencers
Are Relatable
One word used to describe the trending beauty influencers 2022: relatability. Beauty influencers Instagram followers want authentic content they can relate to. Influencers beauty brands can either be their own, sponsorships, or recommendations. With this, there needs to be a level of trust between the influencer and the follower to guide them to products they actually use and love. 
If you're looking through a beauty magazine or seeing an ad on your streaming service, you can expect highly polished and often unrealistic representations of products being advertised to you. While Instagram isn't completely free from photo editing, the beauty influencers you find on social media are much less produced and more real. No big media studio is telling them what they should wear or how they should look. 
Beauty influencers Instagram stories are often shot in the moment, and they're talking to their audience like they would their friends. Trusting someone you follow on Instagram is much more intimate than a large media ad campaign. The majority of the content you see is raw and unrehearsed, which adds a level of authenticity to beauty influencers. Whatever the beauty influencers are sharing with their audience, it's something that they believe in and want to share with their followers. 
Best
Beauty Influencers 2022
Get ready to refresh your Instagram feed with curated content that'll add a new spin to your haircare and beauty routines. We've been inspired by beauty influencers from across the globe that motivate us to embrace our beauty from the inside out! 
Here are our Wicked Roots Hair top beauty influencers on Instagram:

Ghatta 
Location: Spain
Get The Look: Jet Black, L.A. Blonde (custom colored) + Dark Chocolate Root Tape It 24"
Bold and blue, Ghatta rocks vivid colors in her clothing and hair, which we're all about! Besides Instagram, she's also a Twitch Streamer, TikToker, singer, and composer. Expect content around cute cosplays, colorful hair, bright makeup, and fun fashion.

Holly
Location: BC, Canada
Get The Look: Pale Ombre Band It 20"
Get your fix of skincare, makeup, and hairstyle inspo from Holly! This blonde baddie rocks monochrome, solid outfits with soft natural makeup looks. Bring it back to the basics with a pair of jeans and a tank or casual loungewear and highlight your inner beauty.

Meladonna
Location: Los Angeles, CA
Get The Look: Rich Chocolate Ombré Tape It 24"
We're feeling pretty with pops of pink, youthful looks, and sleek strands. Meladonna is a model, content creator, and brand coordinator based in LA. Her feed is full of beauty how-to videos, her favorite products, and fashion finds. 
Isabelle
Location: Pembroke Pines, FL
Get The Look: Pale Ombre Band It 16"
Isabelle really does it all as a model, engineer, tennis player, former Miami Canes Dancer, and owner of two businesses! You'll find sporty outfits and accessories for outdoor activities, along with fitness and travel posts. Check out her skincare routine tips for glowing skin and hair-spiration with her long blonde tresses.
Dyman
Location: Miami, FL
Get The Look: Jet Black Tape It 16"
She's a triple threat as an actress, model, and content creator. She spends her time between Miami and LA, pursuing acting and modeling as a full-time career. Most recently, she starred in Netflix's newest reality show "Dated and Related."

Ashley
Location: Miami, FL
Get The Look: Dimensional Blonde Band It 16"
A former country girl from Mississippi, Ashley now calls Miami Beach home! She studied marketing in college and is a full-time model and content creator. Expect plenty of colorful swimsuit fashion from this sunshine state transplant's social media.
Olivia
Location: Chicago, IL
Get The Look: Chocolate Clip It 16"
When it comes to Olivia, she's got the brains and beauty thing down! As a Biochemistry and Biophysics PhD student plus holding the title of Miss Illinois USA 2020 (she was also top 10 in Miss USA!), er personal style features a solid palette of neutrals and white outfits on her socials.
Tamia
Location: Miami, FL
Get The Look: Dark Brown Clip It 16" + 20"and Black Band It 16"
Tamia is a fitness enthusiast and a lover of all things beauty and fashion. Find her poolside enjoying sunny Florida days when she's not traveling and experiencing different cultures. Explore her bright and bold style for vibrant inspo on your feeds.
Jax
Location: California
Get The Look: Platinum Blonde Clip It 20"
We're feeling the West Coast vibes with Jax's pastel locks and California chic fashion. This entrepreneur is the CEO of Jaxvicious Beauty, a celebrity makeup artist and educator. Her makeup and style are always on point, with fitness content in between!
Beauty Influencers
and Wicked Roots Hair
Beauty influencers will be there to guide us when we need that extra source of knowledge for those who may have tried out different looks or hair extension products we might also love! It's a great way to hear it straight from beauty influencers who have their beauty routine down and are ready to inspire others. 
We all know that no beauty routine is complete without that perfect hair.
Are you a beauty influencer that wants to upgrade your hair? We'd love to have you join our #WickedRootsFam with our ambassador program. We're always looking for innovative content creators and beauty influencers to collaborate with.
Submit an application
to get started and rock our Wicked Roots Hair!