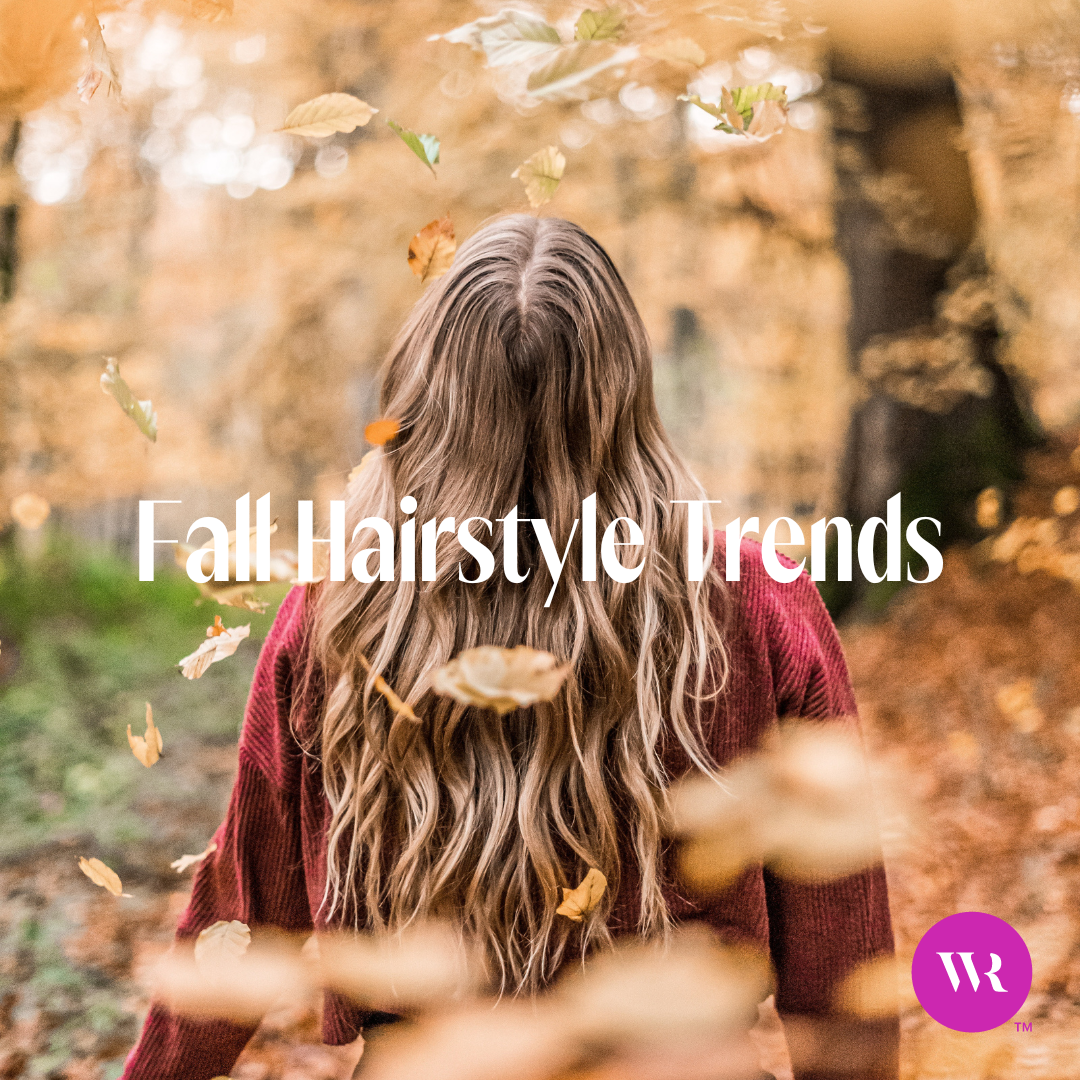 //wickedrootshair.com/cdn/shop/users/avatar_250x250_crop_center_f0ad1dc6-4182-4412-8f45-052bf7447aa9_200x200.png?v=1685998438
October 31st 2022
Fall Hairstyle Trends
Ready for some fall hair inspo? Check out the latest

 
2022 fall hair trends
 

with
 

cute fall hair colors

 
and
 

fall hair cuts

 
to channel those autumnal vibes! 
Welcome the cooler weather with fall hairstyles to change up your look with the season! Get cozy with your hair for fall by rocking a new cut or color that's sweet with the right amount of spice (that goes perfectly with your Pumpkin Spice Latte!) Now bring out your fall candles and liven up your locks with cute fall hairstyles we're totally falling for. 
Ready for some fall hair inspo? Check out the latest 2022 fall hair trends with cute fall hair colors and fall hair cuts to channel those autumnal vibes! 
Trending
Fall Hairstyles
& Colors
Let's have some fun this fall with our hair! Get on the latest fall 2022 trends by making a subtle change or completely revamping your strands. Depending on how bold you want to be, there's a style for whatever mood you're going for.
These cute fall hairstyles are perfect for those crisp autumn days and warm cozy date nights:
Curtain Bangs
Are bangs still in style, you ask? Yes, they sure are! These '70s-inspired curtain bangs are flattering on all face shapes and are very on trend right now. This fringe frames your face as they're cut shorter towards the center  and gradually gets longer on the outside. 
Middle Part 
Remember when we all started parting our hair to the side? Well, now it's on trend to move that part right back to the center of your head (time to train our hair to fall center again!) Use a rat tail comb to get a precise line when parting your hair.
Modern Shag 
We love a hairstyle that's meant to be messy (it lets us get away with lazy hair days more often!) This versatile style works with pretty much any hair type—straight or curly rock out with your shag cut. This cut consists of feathered layers at the tops and sides to achieve a fuller effect around the crown of your head and thin out at the edges. 
Low Ponytails
Keep it simple with your long locks in a sleek low ponytail—a must-have style this fall. Add some soft sophistication by hiding your hair tie with a section of your hair wrapped around it. Whether you prefer the messy pony or smooth look, you can't go wrong with this classic style!
Once you've decided which fall hairstyles you're adding to your favorites, it's time to pick out some chic and cute fall hair colors: (If you want to add longer locks, we have ALL of the following trending colors available in our hair extension collection).
Chocolate Locks 
Are you more of a dark or milk chocolate fan? Whichever you choose, indulge with decadent chocolate shades to add those fall feelings. 
Ombre Hair
Transition into fall with ombre hair you can let grow into the next season as this color goes from dark roots to lighter strands. The beauty of this style is that it's easy to upkeep—more time to sit and sip on your warm apple cider. 
Bronde Shades
Can't decide between blonde or brunette? Bronde is the perfect blend of both! There are hints of dark and light notes for multi-dimensional and low-maintenance hues. These locks are delightfully fresh with warm tones that will go great with your fluffy sweater. 
Red Hues
Calling all redheads (or aspiring redheads!) We're obsessed with deep pinot shades and warm cinnamon red hues to match the fall season's vibrant leaves. Whether you choose auburn, copper, or brighter hues, the possibilities are endless!
Upgrade Your
Fall Hairstyles
with Hair Extensions
Now you've got the 2022 fall hair trends down with hair for fall and cute fall hair colors to match. But what if we told you there's one more step you're missing? Add the length and volume you've always wanted with Wicked Roots Hair extensions. Our hair extensions come in warm fall hues to suit any color you choose! Plus, for whatever activities and events you have planned, we've got a hair extension style to suit you. 
Feeling yourself with easy off-and-on clips? Clip It will be your new fav. How about a one-step DIY look? Our Band It will make getting ready a breeze. Want something that you won't have to fuss with for a while? Tape It extensions stay in your strands for up to eight weeks!
We want to see you with your new fall hairstyles showing off your long Wicked Roots Hair tresses! Tag us in your cute fall hairstyles on Instagram with #WickedRootsFam.