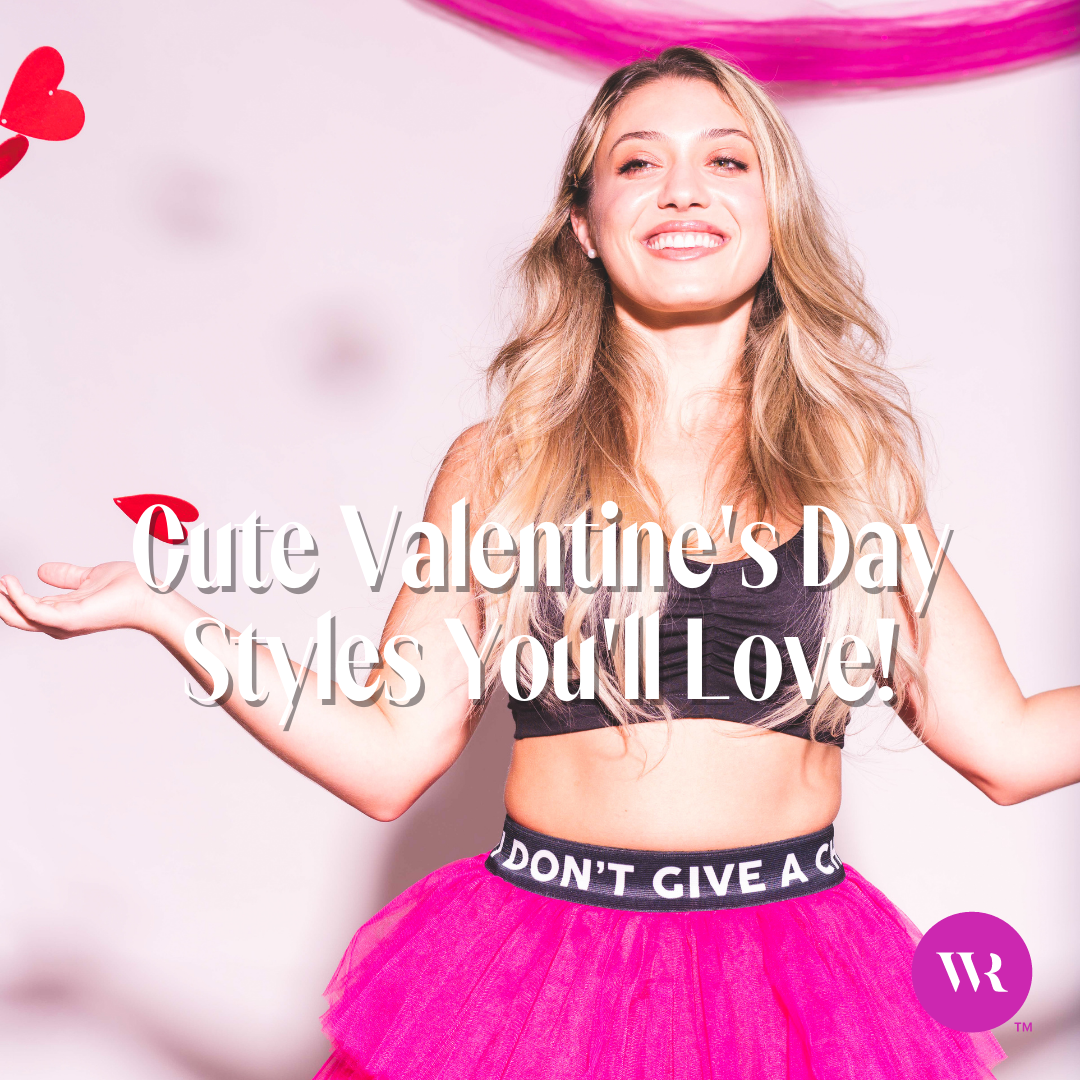 //wickedrootshair.com/cdn/shop/users/avatar_250x250_crop_center_f0ad1dc6-4182-4412-8f45-052bf7447aa9_200x200.png?v=1685998438
February 1st 2023
Cute Valentine's Day Styles You'll Love!
Love is in the hair with these super cute Valentine's Day hairstyles! February is all about love for yourself, friends, family, and romantic partners. Don't feel like you can't celebrate if you're single, there's plenty of love around you (including hair love!) Make plans with cute hairstyles for Valentines Day–no matter how you're spending the day of love, you can be sure your hair is looking fun and flirty.
Rock These

Cute Hairstyles for Valentine's Day
Get ready for Valentine's Day with Wicked Roots Hair! Our 100% Remy human hair extensions give your strands extra volume and length for stunning styles (especially when you want cute Valentine's Day hairstyles for short hair.) We love these adorable styles for date night, Galentine's brunch, or embracing your beautiful self this month.
Here's what's trending for Valentine's Day hair:
Sweetheart Straight Strands
Turn up the hair love with classic, sweet, and cute hairstyles for Valentine's. You can part your hair how you like, but a middle part adds that bold touch. For this look, use a hair straightener to get extra smooth strands with your lengthy locks.
Here's how to get the ultimate sleek strands:
Start with clean, freshly washed hair (straight hair tends to show greasiness and buildup if you're styling unwashed hair.) 
Rinse your hair well, and towel dry it to get rid of excess moisture. 
Apply a heat protectant before you blow dry it (make sure your hair is completely dry before straightening!)
PRO TIP: Never exceed 350° F when heat styling your hair extensions
Brush your hair to remove any other knots or tangles and evenly distribute the heat-protectant product.
Divide your hair into sections and clip the sections of hair up out of the way as you straighten.
Start as close to the root as possible and straighten in one downward movement.
Repeat this process from the bottom layers of hair to the top.
Straighten your hairline and bangs last.
Finish off the style by applying hair oil for extra shine or hairspray to fight frizz.
Lovely Loose Waves
Get ready for a night out with your sweetheart with curly and cute hairstyles for Valentine's Day. Feel sexy and sultry with these perfect loose waves that pull together your outfit. A big-barreled curling iron will help to achieve full and bouncy curls (heat-free waves methods are always an option too!)
Here's how to perfect these soft waves:
You can skip washing your hair for this style (unlike the previous straight style, this looks thrives with the extra texture.)
Brush out your hair to remove any tangles or knots.
Spray your hair with a heat-protectant spray before curling.
Use a curling iron that's about an inch in diameter for these loose waves.
Start curling your hair halfway down, avoiding the ends and curling away from your face.
Curl each section for about 10 seconds to keep the waves loose (this will create a more natural wave this way.)
Run your fingers through your hair to break up the curls, so you end up with looser waves.
Finish with a layer of hairspray to set your style and keep those waves long-lasting.
Be Mine Side Braid
Get swept away with a chic side braid that you'll fall for instantly. This look is soft and feminine that goes well with a side part. There are many ways you can choose to braid your cute hairstyles for Valentines Day—we'll go over the standard side braid method ahead.
Here's how to braid your romantic tresses:
Start by brushing your hair to smooth it out.
Part your hair to the side or try a fun zig-zag part to switch up this look!
Gather all of your hair to one side (make sure your hair is on the side farthest from the part)
Split your hair into three even sections—you can spray your hair with some water as damp hair can help make it easier to control your hair.
Braid your hair by grabbing one of the outer sections and crossing it over to the middle.
Then grab the outer section on the opposite side and pull it across the new middle.
Repeat by alternating sides and going through all three strands as you go along. 
Stop with about an inch of length left at the end of your hair.
Secure the end of the braid with an elastic band.
Tug at your braid a bit to loosen it as you desire, and set it with hair spray.
We hope you're feeling ALL of the hair love with these cute Valentine's day hairstyles. Don't forget to tag us on Instagram with #WickedRootsFam showing off your hair extensions with your V-day looks.